GIF: LeBron James with a brilliant pass to Chris Bosh for the slam
Wow. Just wow. LeBron James is a good passer.
LeBron James is a good passer, in case you didn't know. James helped he Heat establish a 21 point lead late over the Spurs in the 3rd quarter thanks to plays like this one: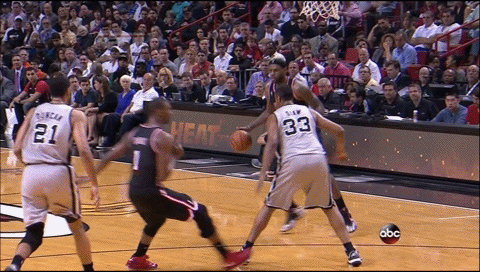 That's just sick. 
Wade opted in to his $24 million player option earlier this summer

Barkley spoke to the NFL Today crew about the response the president received in his home...

The restricted free agent has a deal in place that will keep him with the Bulls after a st...
James' support continues his trend of social activism on social media

The newly-acquired All-Star thinks the addition of Anthony boosts the Thunder in the NBA's...

The Knicks were asking for the house in discussions for Carmelo Anthony