GIF: Marcin Gortat throws down the Polish Hammer on Ian Mahinmi
The hammer, it is Polish, it is violent, and it is strong. Wizards center throws it down.
More postseason coverage: Playoff schedule, results | Latest news, notes
Marcin Gortat is having a great series early vs. the Pacers for the Washington Wizards. He's been effective against small and big lineups, and in Game 2, found the rim on this pick and roll play. 
And I mean, found the rim. 
That's pretty nasty. This is not the position you want to find yourself in, Ian Mahinmi: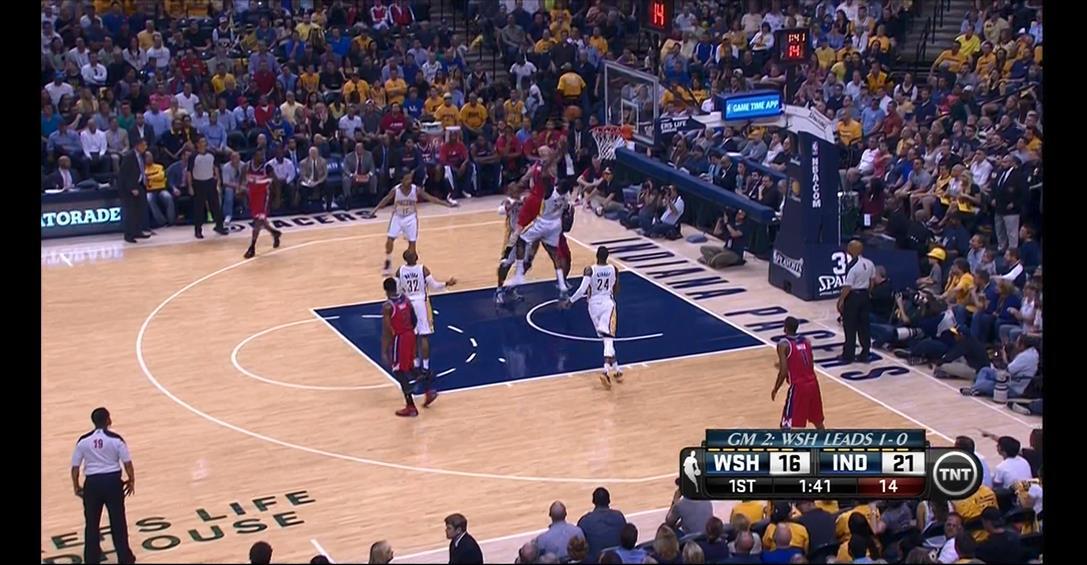 We've got all the scores, highlights and news from all of Sunday's games

The Rockets beat the Warriors 116-108 on Saturday night

The Cavaliers gave up 148 points in their loss Saturday afternoon to the Thunder
Blatt made the comment before coaching in the All-Star Game in Turkey

Is this rock bottom for the Cavaliers because it sure feels like it is

Wade, as he's done so many times in his career, threw it up to LeBron for the thunderous f...