Greg Oden's agent says there is mutual interest with Miami Heat
Greg Oden's agent says his client has interest in the Miami Heat and that the Miami Heat have interest in Greg Oden. Is this a possibility?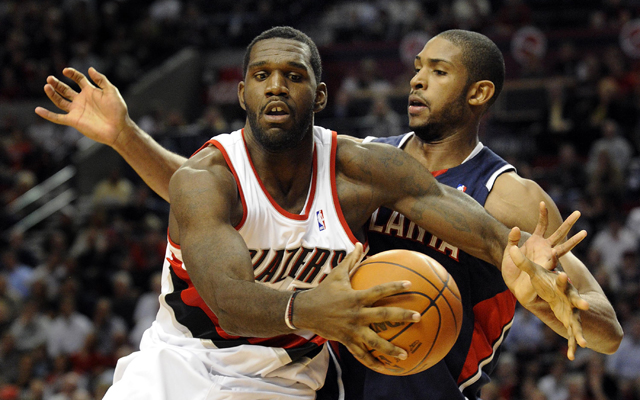 The Miami Heat just won the 2013 NBA title thanks to a lot of small ball. With power forward Chris Bosh playing the majority of the minutes at center this season, the Heat called upon their players to play a lot bigger than their normal positions would typically ask of them. It worked, thanks to Bosh's acceptance of his uncomfortable role and LeBron James being able to guard just about any position you throw in front of him.
But with the Indiana Pacers proving to be a formidable foe, the Chicago Bulls getting their star point guard back (which should allow their frontcourt to be a lot more imposing), and countless teams in the Western Conference capable of throwing big lineups out there, the Heat should probably look into a couple of center options to bring in just in case they need to match size for size. According to FoxSportsFlorida.com, there could be mutual respect between former No. 1 pick Greg Oden and the Heat's front office.
Oden's agent, Mike Conley, told FOX Sports Florida by phone Friday that the free-agent center remains very interested in signing with the Heat this summer and the feeling is mutual. Conley expects to talk with Heat president Pat Riley when free agency begins July 1 about the 7-foot Oden, the 2007 No. 1 draft pick who hasn't played in the NBA since December 2009 due to knee problems.

 

"The Heat need some size, that's not a secret," Conley said. "Whether it's in a backup role or whatever, he could help them. I know they're interested in him and he's interested in them."
If Greg Oden has no problem taking a very small contract to join the Heat, this has a great possibility of happening. Miami is way over the luxury tax apron and doesn't have flexibility in bringing in new players at a decent price. The Heat can pretty much stick with the status quo in terms of their roster or they can look into moving Dwyane Wade or Bosh to get more roster flexibility. It seems unlikely they'd break up a team capable of winning three straight titles, so bringing in Oden for a veteran's minimum contract for maybe a couple of guaranteed years might be the only risk they can take in seeing what Oden has left, if anything.
Oden hasn't played since the 2009-10 season when he averaged 11.1 points, 8.5 rebounds, and 2.3 blocks in just 23.9 minutes. He's had numerous knee injuries to completely derail his career, going from the next big thing to a draft bust because of injury issues. He's only 25 years old.
The Bulls lead by three with 10 seconds left but lost 116-115

Larry Nance Sr. starred for Cleveland from 1988-94

The hotline comes in the wake of the 'Sports Illustrated' investigation into the Dallas Ma...
Giannis, who spent last weekend in L.A. for the All-Star Game, says he loves 'low-key' Mil...

We have all the scores, highlights and news from the first day back from the All-Star brea...

Smart, set to return Friday, said doctors told him he was very lucky that the glass did not...