Grizzlies owner Pera issues $1M challenge to Michael Jordan
Grizzlies owner wants a piece of the greatest of all time in a one-on-one game.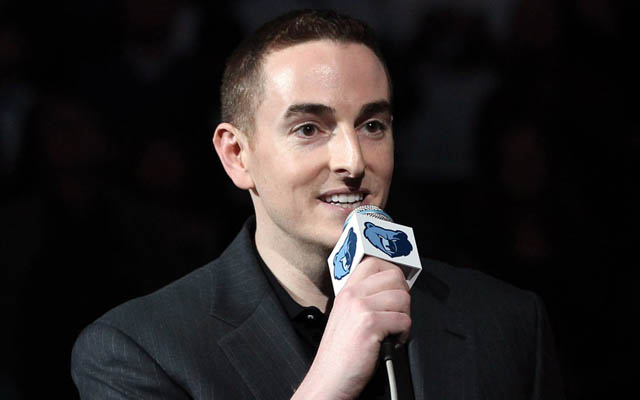 After showing off in a YouTube video that he's got game as well as money, Grizzlies' majority owner Robert Pera is willing to increase his challenge a little bit... by going up against the Greatest of All Time. From Pera's Twitter account: 
If we are talking an owner game, get me MJ! I'll up the charity contribution to $1mm

— Robert J Pera (@RobertPera) October 15, 2013
How much would you pay to play Michael Jordan one-on-one? I particularly like that this isn't a "I'll pay you $1 million" or "I'll donate a million" just to get to play him. It's an outright challenge. Jordan likely isn't on Twitter, but if he was, you can bet some part of him would want to play the young tech mogul. The man just doesn't lay down to a challenge, even from someone who's not in his league despite being younger than him. 
Also, why not do a two-on-two game? Jordan can bring Patrick Ewing, who the Bobcats hired last summer, and Pera can bring minority owner Justin Timberlake. And then we can put this on pay-per-view and use the money to end world hunger. Seriously, how amazing would it be to ee Justin Timberlake posting up Michael Jordan?
Pera had been scheduled to go up against Memphis guard Tony Allen but the event was postponed earlier this month.
A dive into the NBA history books for every result from every NBA All-Star Game

James set the tone during practice that this year's All-Star game was going to be differen...

The 76ers center handled 'mismatches' like they were nothing
LeBron James says he will continue his social activism no matter what people say about him

The 76ers guard is in hot water after a controversial video surfaced showing him using a racial...

LeBron James earned his third career All-Star Game MVP award