Harrison Barnes out two games with foot injury
Warriors forward to miss to games, hurting Golden State's already depleted bench.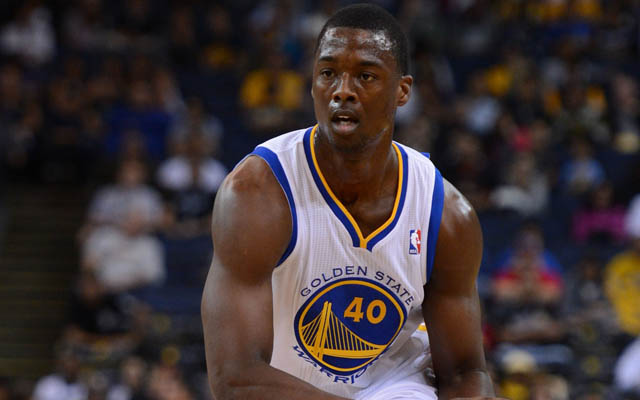 Warriors forward Harrison Barnes missed most of the preseason with a foot injury and now it appears it will impact the regular season as well. 
Mark Jackson said Barnes is out first two games

— Marcus Thompson (@gswscribe) October 29, 2013
The Warriors were expecting to move Barnes to the bench anyway with the addition of Andre Iguodala, but the injury is going to hurt what is already a depleted bench unit offensively. It also limits the ability of the Warriors to run a small-ball lineup with Barnes at power forward that worked so well in the playoffs (against very specific lineups by very specific teams). 
Barnes showed a lot in that playoff run last spring, but the Warriors shopped all last season or a small forward upgrade which could have hurt his confidence. This foot injury won't help matters. 
Rap mogul supports the vision the outspoken father has for his brand and sons

Deciding who to watch on League Pass can be difficult, but these rankings promise to help

Veteran forward signed a one-year deal with the Knicks in offseason
Knicks forward had his truck stolen out of his driveway

The Celtics will send No. 34 to the rafters in Boston when they take on his old rival

It's never too early to look at June's NBA Draft