Hollins surprised he's on outs; Grizz grant Nets permission to interview
The Memphis Grizzlies have given Lionel Hollins permission to speak with other NBA teams about head coaching jobs.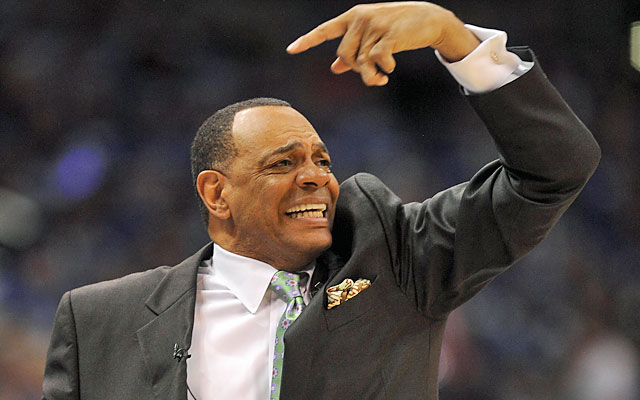 UPDATED 5:19 p.m. ET, June 3
The Memphis Grizzlies have granted Lionel Hollins permission to speak with other teams about head coaching opportunities after a series of discussions on a long-term deal failed to result in an agreement, league sources told CBSSports.com on Sunday.
Hollins, who coached the Grizzlies to a 56-win regular season and a trip to the Western Conference finals, has a contract that expires June 30. He met with members of the Grizzlies' front office on Thursday in what were described as "positive discussions," according to one person briefed on the matter. The dialogue has continued with Hollins' agent, Warren LeGarie, for the past few days. 
It has been widely known in league circles for months that Hollins and the Grizzlies' new ownership group and front office do not see eye-to-eye in key philosophical areas. Given that philosophical gap, and the belief within the organization that lead assistant Dave Joerger is ready to be promoted to head coach, the team on Sunday granted permission for Hollins to explore other openings.
The Nets have had Hollins on their radar for some time and have asked for and received permission to interview him, league sources confirmed to CBSSports.com. The Clippers also are interested in speaking with Hollins, and the Los Angeles Times reported Monday that LeGarie has contacted the Clippers about the job. Few in the coaching industry believe Hollins will be available for long.
In a Memphis radio interview on Monday, Hollins expressed surprise that he'd been granted permission to speak with other teams and called the notion of replacing him with Joerger "ludicrous."
"I don't want to talk to any other teams," Hollins said on WHBQ in Memphis. "I want to be here. ... I told the media after our exit interviews that if the team offered me a contract that I felt was fair, I'd sign it the next day."
As for Joerger -- who also is represented by LeGarie -- Hollins said, "Why would you move a proven coach, who has shown what he can do to bring in an 'upcoming superstar?' To me, that's ludicrous. … It's puzzling when I hear comments like that."
Joerger interviewed for head coaching positions in Portland and Charlotte last summer and is regarded as a rising star in the assistant coaching ranks. He ran the Grizzlies' defense under Hollins and is viewed in league circles as a defensive guru in the mold of Tom Thibodeau and Erik Spoelstra -- though less uptight than both.
Two key problems loomed over the Grizzlies' discussions with Hollins. First, if they signed the 59-year-old coach to a long-term deal, they'd risk losing Joerger. And if the process played out all the way up to the expiration of Hollins' contract, he might miss out on other opportunities. For that reason, both sides agreed it was best to move quickly toward a resolution.
Hollins was 196-159 (.552) across six seasons spanning two separate stints as the Grizzlies' coach.
Not many games, but still plenty of action and intrigue Sunday in the Association

Kobe Bryant had a solid piece of advice for back in 2016 when he left OKC for Golden State

An old rivalry is reignited between LeBron James and the Cavaliers and John Wall and the W...
SportsLine's Mike McClure, a DFS pro with more than $1M in winnings, gives optimal lineup...

LeBron had 29 points, 11 rebounds, and 10 assists in the Cavs' 109-100 win over the Jazz

The montage showed Carmelo's best Knicks moments before playing the Thunder game