Hornets' Anthony Davis out vs. Chicago with mild concussion
Anthony Davis is out for the remainder of the Hornets' game against the Jazz with a possible concussion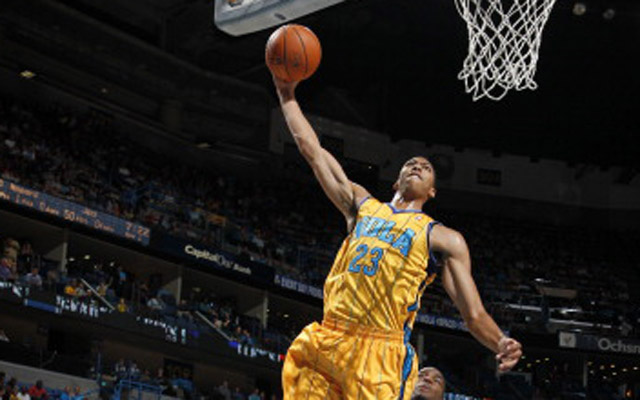 Davis suffered a concussion.
(Getty Images)
Update: The Hornets have announced that Davis sustained a mild concussion and is day-to-day. He won't make the trip for the Hornets trip to Chicago to face the Bulls. 


Anthony Davis is out for the game possible concussion#UTAatNOH

— David Locke (@Lockedonsports) November 3, 2012


The Hornets' Anthony Davis was involved in a collision with fellow rookie Austin Rivers and took an elbow to the head, which caused the injury. The NBA has strengthened its program for evaluating concussions, and Davis will have to clear multiple tests before being allowed to return to action. 
Davis had had another strong start to the game with 8 points, 6 rebounds, and 2 blocks in just 14 minutes. We'll keep you updated on his condition.
OKC and Westbrook have until October 16 to agree to the deal

The league is implementing the 'Zaza Rule' and 'Harden Rule' in 2017 geared toward player...

Thunder GM Sam Presti went on to say the procedure on the MVP's right knee was "nothing se...
Hayward credited the Cavs guard as a big reason why he chose Boston in free agency

The two new biggest draws from "NBA 2K18" are certainly fun and worthwhile for fans of the...

"NBA 2K18" predicts a wild season, including the revamped Celtics finishing eighth in the...