Jazz enter exclusive D-League partnership with Idaho Stampede
Utah now controls its own D-League team.
• 1 min read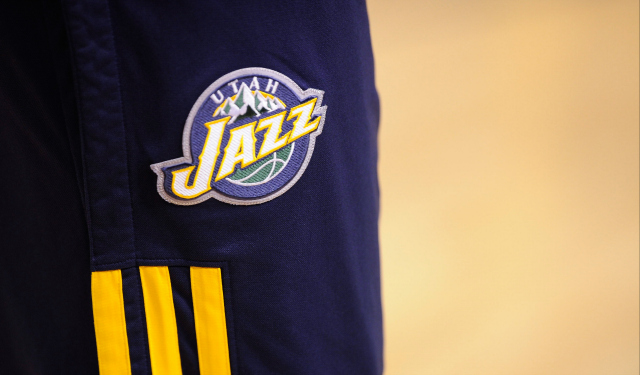 More Offseason Analysis: Coaching changes, news | Free Agency | Draft
The Utah Jazz have entered into a single-affiliation partnership with the NBA D-League's Idaho Stampede, both teams and the league announced on Tuesday.
The partnership, also referred to as a "hybrid affiliation," is the ninth of its kind in the NBA D-League and will enable the Jazz to manage all aspects of the Stampede's basketball operations, while the existing local ownership group headed by Bill Ilett will maintain primary responsibility for the team's off-the-court business operations and community initiatives.

"Partnering with the Idaho Stampede is another step forward in the growth and expansion of our basketball operations and will provide us with an opportunity to further enhance the development of our young players," said Jazz President Randy Rigby.  "Like the Jazz, the Stampede are a well-established franchise with a strong track record of success, and Boise's proximity to Salt Lake and large contingent of Jazz fans make this the perfect fit.  We look forward to working closely with Bill Ilett, Steve Brandes and the Stampede in our new single-affiliation partnership."
The fact that the Jazz can manage the team's basketball operations is the key point here, and the benefits should be obvious. Utah can have the Stampede play the same system as the one installed by new Jazz coach Quin Snyder, and can control how players are used when they are sent down to the D-League. This has already proven successful with other teams, the most obvious and well-documented being the Houston Rockets, who have the Rio Grande Valley Vipers playing an extreme version of the Rockets' threes-and-layups-heavy style. It's also a place where Utah can groom future coaches and executives. 
The Fort Wayne Mad Ants are now the only D-League team left with a multi-affiliate arrangement.
PIC: Jazz and @IdahoStampede make new @nbadleague affiliation official pic.twitter.com/qXAeqA6hdN

— Utah Jazz (@utahjazz) June 10, 2014
Blatt made the comment before coaching in the All-Star Game in Turkey

We've got all the scores, highlights and news from all of Sunday's games

Is this rock bottom for the Cavaliers because it sure feels like it is
Wade, as he's done so many times in his career, threw it up to LeBron for the thunderous f...

The Warriors coach added there should be no shame in being picked last since everyone's an...

We've got all the scores, highlights and news from all of Saturday's games