Jazz F Marvin Williams will undergo Achilles tendon surgery
Jazz F Marvin Williams is scheduled to have surgery next week to repair his Achilles tendon and will miss six months.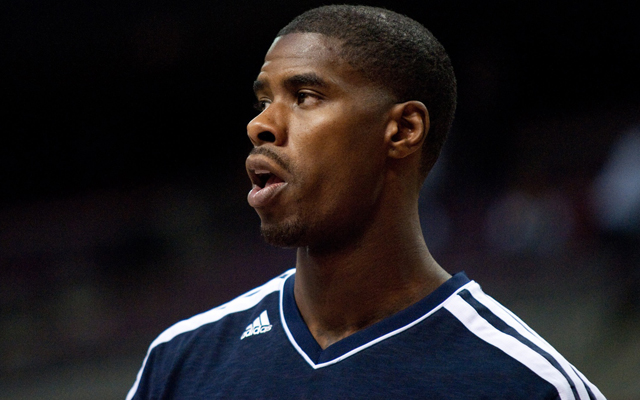 The Jazz took on Marvin Williams' contract to try and get an upgrade at wing last season, with mixed results. Unfortunately, Williams suffered a series of injuries again this season. On Friday, the Jazz announced Williams has a more serious malady that requires surgery, and it's on his Achilles tendon. From the Salt Lake Tribune: 
The team announced Williams, 26, will undergo Achilles surgery on Monday in Charlotte, N.C., and could miss the first month of the season.

According to a team release, the expected recovery time is six months. In his first season with the Jazz, Williams averaged career lows in points 7.2 and rebounds 3.6 while battling a medley of maladies. He missed three games with concussion symptoms, four with right knee inflammation and one with a stomach bug.

Now, it appears nagging injury that never even kept him out of uniform — he dressed for the April 5 win over New Orleans — was the most serious.
via Utah Jazz: Marvin Williams to miss six months with Achilles' surgery | The Salt Lake Tribune.
Williams missing that length of time could mean the Jazz will be more aggressive in pursuing wing upgrades through either trade or free agency.
Williams averaged 7.2 points on 42 percent shooting this season in 73 games with the Jazz this year. He has an early termination offer he of course will not be exercising for the 2013-2014 season for $7.5 million. 
Dwight Howard wants to be a farmer in his future and retire with his donkeys

K.D. is still battling online critics, while the new Celtics guard is openly disregarding LeBron...

Collins has been working as a broadcaster, and previously coached the Bulls from 1986-89
Before accounting for revenue-sharing payouts, 14 of league's 30 teams reportedly lost money...

Howard considered calling it quits after his second season with the Houston Rockets

Bogut, coming off a broken leg he suffered with the Cavs last season, reunites with Luke Walton...