Jeff Van Gundy says Tracy McGrady may try baseball
Former Rocket and Magic star could try independent league play.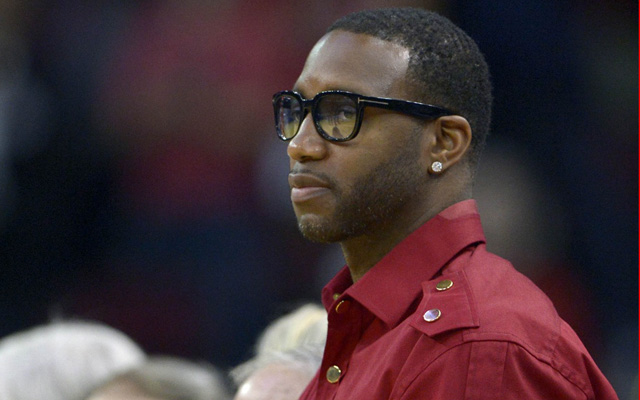 Who does TMac think he is, Jordan? 
ESPN commentator Jeff Van Gundy said Friday on a telecast that retired Houston Rocket and Orlando Magic star Tracy McGrady could try his hand at baseball. No, for real. 
From For The Win: 
"I think he's going to play independent league baseball as a pitcher this year," Van Gundy said. "I'm being serious. I've heard from sources in Houston — seriously — that he's throwing over 90 miles per hour."
via Tracy McGrady may attempt a baseball career, says Jeff Van Gundy | For The Win.
Based on my extensive knowledge of the game of baseball, wait no, I have none. But it's a little crazy that McGrady can still (reportedly) throw that fast at his age. McGrady's 34, a little bit past his prime, and that's before you factor the injuries. McGrady actually tore the labrum in his shoulder a few years ago, which probably can't help matters. 
But hey, if he pulls it off, that would be a cool story. And his penchant for naps would be perfect for the dugout!
DH12 is picked for free throws after a teammate gets ejected. He makes both, and lets Scott...

Bell was injured defending a Robin Lopez dunk and had to be taken off the floor in a wheel...

Trevor Ariza and Gerald Green are reportedly both suspended two games
We've got all the scores, highlights and news from Wednesday night

Jonah Keri talks with NFL and NBA broadcaster Ian Eagle

SportsLine simulated Wednesday's Nuggets-Clippers game 10,000 times