Josh Smith officially signs four-year deal with Detroit
The Pistons have officially signed forward Josh Smith to a multiyear deal.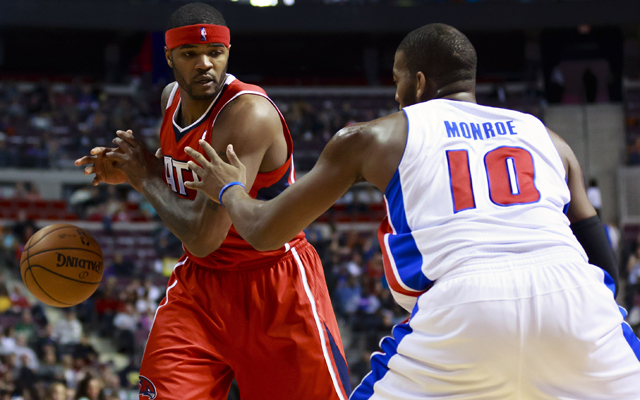 Make it official: Josh Smith is headed to the Motor City. 
The Pistons announced Wednesday that Smith has signed with the team, on a deal reported to be worth $54 million over four years. 
"We're pleased to welcome Josh Smith to the Pistons," general manager Joe Dumars said Wednesday. "He was the No. 1 guy we were after in free agency."
Smith had verbally agreed to sign with the Pistons last week, but players couldn't officially sign until the free agent moratorium was lifted, which happened Wednesday. 
"This team is who I wanted to play for," Smith said at his introductory press conference. "I still think I haven't reached my ceiling."
The question is where Smith fits, but the team has indicated he'll play alongside Greg Monroe and Andre Drummond. 
Smith, 27, led Atlanta with 17.5 points per game last season, averaging 8.4 rebounds, 4.2 assists, 1.8 blocks and 1.2 steals.
Is this rock bottom for the Cavaliers because it sure feels like it is

Wade, as he's done so many times in his career, threw it up to LeBron for the thunderous f...

The Warriors coach added there should be no shame in being picked last since everyone's an...
We've got all the scores, highlights and news from all of Saturday's games

The two teams have reportedly not had any substantial discussions to this point

Oladipo may be getting most of the shine, but this second-year big man has been phenomenal...