J.R. Smith denies on Twitter he was clubbing before Game 1
J.R. Smith denies he was clubbing before the Knicks' Game 1 loss to Indiana.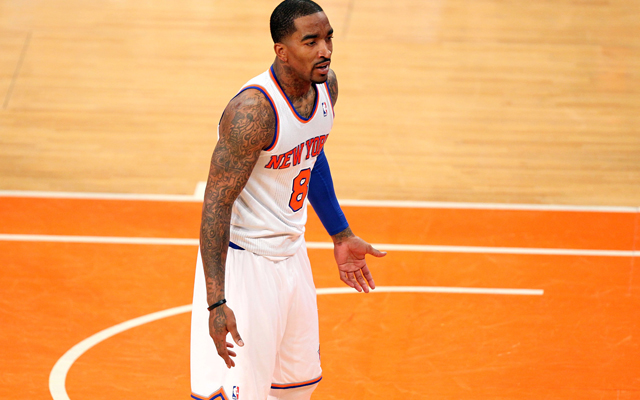 J.R. Smith posted a denial on Twitter Sunday that he was not clubbing the night before New York's Game 1 loss in Manhattan. 
First an for most I wasn't clubbing before the game so y'all can kill that. Don't try an find reasons when I miss shots! #HopOff

— JR Smith (@TheRealJRSmith) May 5, 2013
The denial came after New York nightclub 40/40 posted on its Twitter account at 11 p.m. Saturday night the following: 
Cam Newton, JR Smith, CC Sabathia, CJ Watson, Andre Blatche and Joe Johnson in the building! The lineup is serious tonight NY!
via Twitter / The4040: Cam Newton, JR Smith, CC ....
Smith also tweeted an official NBA bandwagon transfer form, which was pretty funny. See, because you're supposed to "hop off" if you're doubting him after talking about how great he was during his Sixth Man of the Year campaign. 
Here's Smith's shot chart from Sunday: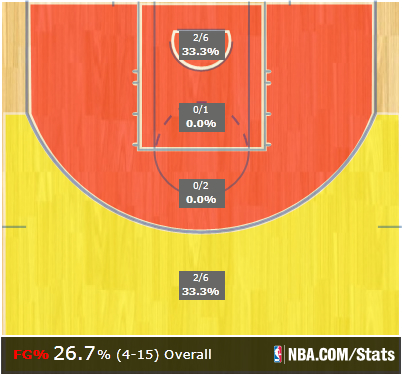 Smith had drawn great praise from coaches and teammates this year for his maturity and development as a professional, specifically in toning down the partying. Internet pictures surfaced last week of Smith at clubs partying after the Knicks' Game 4 loss to the Celtics, a game Smith was suspended for. 
It should be noted Smith is not the only player to ever go clubbing or have a reputation for partying, nor is he likely the only player in this year's playoffs to go out at any point. Even if he was out the night before, which he says he wasn't, he would likely not be alone in having done that. This is the NBA life. But the perception is going to be an issue, given his problems shooting in recent days. 
Smith averaged 18 points on 16 field goal attempts per game and 42 percent shooting this year as the Sixth Man of the year, and he is averaging 16 points on 15 shots on 36 percent shooting in the playoffs. 
Knicks-Pacers resumes Tuesday night with Game 2 in Madison Square Garden. 
Golden State led by 17 on ring night, but they missed Draymond Green and Andre Iguodala in...

Durant's shot is too late and the champs lose; Hayward's awful injury overshadowed Cleveland's...

Chris Paul sat out the fourth quarter of the Rockets win due to an apparent knee injury
Durant couldn't quite get the shot off in time, and the Rockets prevailed

Draymond Green walked off the floor limping and rubbing his knee in the third quarter

Golden State raised its second banner in three years. Now they start their run for another