Kings, Darren Collison agree to 3-yr, $16 million deal
The Sacramento Kings and point guard Darren Collison have agreed to a three-year contract for $16 million.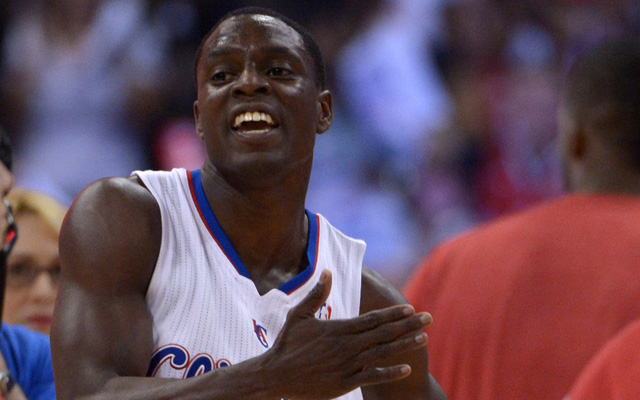 More Offseason Analysis: Coaching changes, news | Free Agency | Draft
The Sacramento Kings have an interesting situation with their point guard position. Isaiah Thomas was the last pick of the 2011 draft and worked his way into being a full-time starter who averaged 20.3 points in his third season. It was just in time for him to hit restricted free agency, giving the Kings a tough decision to make on how much they're willing to spend to keep him around. With DeMarcus Cousins and Rudy Gay making big money this season, it would be an expensive venture to have all three on a losing team.
That's what makes the news of the Kings signing free agent point guard Darren Collison so interesting. CBSSports.com's Ken Berger confirms the two sides have agreed to a three-year, $16 million. The deal was first reported by Brad Turner of the Los Angeles Times. Contracts can't officially be signed until July 10.
The Kings' deal with Darren Collison is for three years at approximately $16 million, league source says. No team or player options.

— Ken Berger (@KBergCBS) July 3, 2014
What does this mean for the Kings and their situation with Thomas? It could mean Collison is going to be the backup to Thomas or it could mean they're prepared to move forward without their scrappy point guard if he becomes too expensive. His restricted free agency gives them flexibility with their decision. If the market dictates a large offer for him, they'll be able to decide if it's worth bringing him back to the roster for what they're building. If it's too rich for their blood, then they can be fine with Collison as the point.
Collison had a great season with the Los Angeles Clippers in 2013-14 after really struggling in his season with the Dallas Mavericks in 2012-13. He was signed to be the backup point guard to Chris Paul, but ended up starting 35 of the 80 games he played in. Collison averaged 11.4 points, 3.7 assists, and 1.2 steals in 25.9 minutes. 
Rodman's agent says he is urging the ex-NBA star to check into rehab

The players and referees are working to fix a relationship that has recently been deterior...

The locker room heist is going to lead to plenty of fines and maybe some suspensions from the...
Larry Hartstein has his finger on the pulse of Boston basketball and locked in a pick for...

The always consistent Spurs take on the rebuilding Lakers in a national TV contest.

The lack of urgency from the front office has some players doubting their chances of reaching...