Kings sign Royce White to second 10-day contract
The Sacramento Kings have signed Royce White to a second 10-day contract.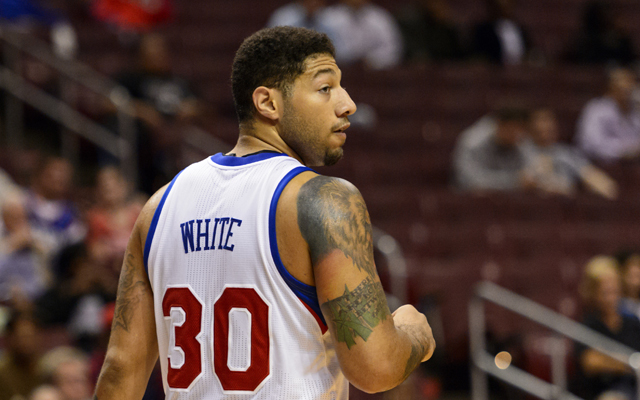 After having so many problems with the Houston Rockets' organization and not lasting past the preseason with the Philadelphia 76ers, Royce White may have found a good situation with the Sacramento Kings. At least, it's not a bad situation as of right now. White has been with the Kings for the past 10 days, playing for the D-League affiliate Reno Big Horns while under a 10-day deal.
The Kings announced Tuesday they're signing White to a second 10-day contract. 
The Sacramento Kings today signed forward Royce White to a second 10-day contract, according to Kings General Manager Pete D'Alessandro.
He played in four games for Reno during his first 10-day deal. He averaged 8.8 points, 4.3 rebounds, and 2.8 assists. He also had 1.5 steals in 24.8 minutes per game. White struggled with his shot by making 36.7 percent from the field, 33.3 percent from 3-point range, and 62.5 percent from the free throw line. 
White was a first round pick of the Rockets in 2012 but almost immediately had problems with the work environment when the season came around. He claimed they weren't interested in looking out for his mental health at times as he dealt with his anxiety disorder.
The Cavs jokes were out in full force after Golden State reportedly agreed to sign Antonius...

New York seems to be at the top of Irving's list of preferred destinations

Is it just a normal workout, or is LeBron continuing his recruiting efforts?
Chris Bosh answered on the spot about the LeBron James and Kyrie Irving situation

LeBron James is pitching free agents on Cleveland but the Cavs can't even reach Kyrie Irving...

Thanks to the Rockets, the Nets might be open to selling a controlling stake