Knicks-Pacers Game 6: How Indiana dominated at the stripe
The Knicks were crushed in free throws Saturday night 46-18. What accounted for the huge disparity? Was it bad officiating? Or bad play?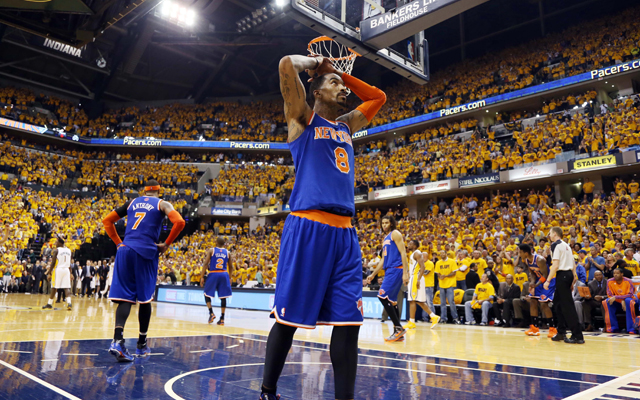 In the wake of New York's playoff elimination, not to the mighty Heat, but to the standard and decidedly... (pause for New York media to put their noses up) Midwestern Indiana Pacers, there will be justifications.
Tyson Chandler wasn't healthy. Melo was banged up because of the ankle. J.R. Smith gambled away his basketball talent in a wild partying night that involved a chipmunk and the cast of "Golden Girls."
And, man, will there be talk of the officiating.
Indiana Pacers: 46 free throws.
New York Knicks: 18 free throws.
Indiana Pacers: 16 personal fouls.
New York Knicks: 34 personal fouls.
This has been a rough season for officials. The points of emphasis have largely been upheld, but there's been a distinct lack of consistency in how calls are made and where they're made. Most often, fans confuse how a game is being called and a team's inability to adjust, or an inconsistency in that matter, with bias. It's not that the refs hate the Grizzlies, it's that they're calling it tight inside.
So how could the gap in fouls and free throws possibly be this wide?
Easy. The Knicks shot jumpers. The Pacers went to the rim.
Here's the Pacers' shot distribution in Game 6. This isn't their performance, this is how many shots were taken where: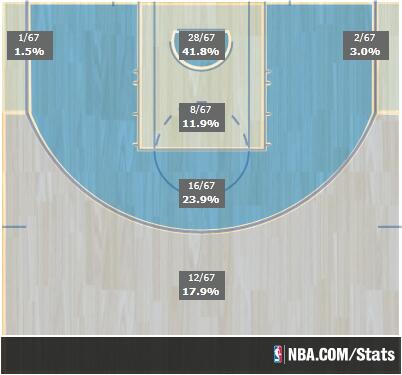 And here's the Knicks':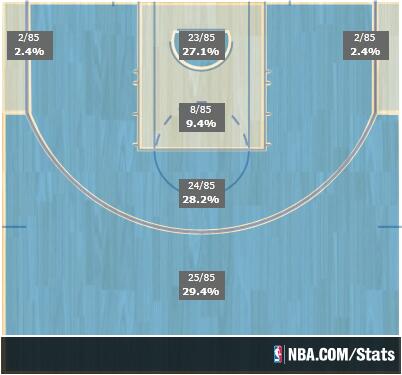 You notice the difference?
The Pacers took nearly 54 percent of their shots in the paint. The Knicks took just 36.5 percent of theirs inside. The Pacers constantly attacked the rim with cuts and off the dribble. They pounded the ball into the post with Roy Hibbert and David West. According to Synergy Sports, the Pacers posted the ball 33 times to the Knicks' 15.
If you're aggressive, you'll get rewarded. The Pacers were. The Knicks weren't. This isn't rocket science. Roy Hibbert doesn't have to foul on interior drives. He stays home, holds his hands up, and players miss shots. The Knicks were a bad team at attacking the rim all season. This isn't a conspiracy to get that highly-valued Indiana market into the conference Finals? It's simple logic.
Attack and draw contact. Shoot jumpers and lose. It's that simple.
DH12 is picked for free throws after a teammate gets ejected. He makes both, and lets Scott...

Bell was injured defending a Robin Lopez dunk and had to be taken off the floor in a wheel...

Trevor Ariza and Gerald Green are reportedly both suspended two games
We've got all the scores, highlights and news from the night's games

Jonah Keri talks with NFL and NBA broadcaster Ian Eagle

SportsLine simulated Wednesday's Nuggets-Clippers game 10,000 times