Knicks sign Lamar Odom to multi-year deal
Former Lakers star signs with former coach Phil Jackson to play for hometown Knicks.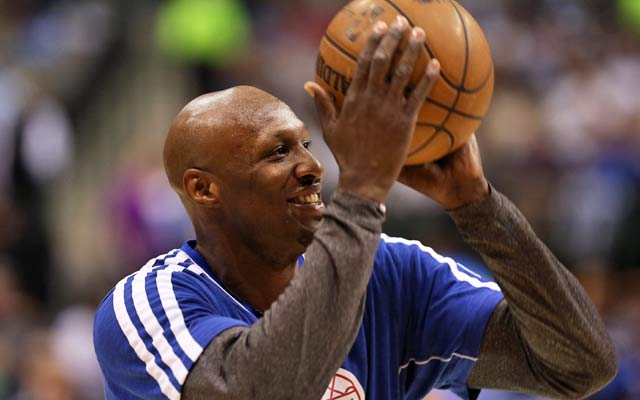 The New York Knicks announced Wednesday that they have signed forward Lamar Odom for the remainder of the season. So... for Wednesday. But the deal is a multi-year deal that is reportedly non-guaranteed for next season. It allows the Knicks to evaluate Odom's condition and commitment over the summer and then decide if they want to keep him. 
Odom has been at the center of controversy over the past year. Last summer he was arrested on DUI charges the same week rumors surfaced he was dealing with a significant drug problem. He plead no contest on the charges in December. He signed with a Spanish team in February but returned in March after an injury.
The Knicks had been in talks with Odoms for the last few days. 
It's an OK move for the Knicks, with little harm. His deal is non-guaranteed. He's a veteran who has a good history with new Knicks President Phil Jackson. It's just hard to believe he's going to be a positive impact on or off the court at this point. We have to see it to believe it. 
The Wolves may be smoke and mirrors, but the Pacers have the look of a team that can hang in...

LeBron said it might be difficult if the Lakers rookie ducks out of the way before he gets...

Galin Dragiev has his finger on the pulse of the Mavericks and just locked in a play for Thursday's...
The Crimson Tide point guard has been impressive so far and joins the top tier of prospect...

The speculation has been rampant, but seeing James in purple and gold is far from a sure t...

Andrew Bogut and Corey Brewer talked to CBS Sports about Ball's reserved personality