Kobe Bryant has a message for Mark Cuban about the amnesty idea
Kobe Bryant sends a message to Mark Cuban after suggestions about amnestying him.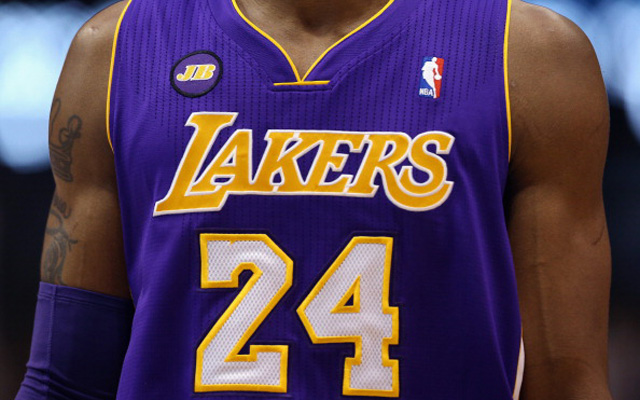 Last week, Mark Cuban suggested the Lakers might want to amnesty Kobe Bryant, as he's due over $30 million in the coming years in a restrictive CBA. It of course grabbed headlines. Cuban was more trying to explain what the CBA means for teams in the modern age. It wasn't meant as an insult. Cuban's not nuts.
Oh, but I don't think anyone's going to be listening to that rational narrative now.  
Bryant scored 38 points with 12 rebounds and seven assists on 13-of-21 shooting, and he had a blistering fourth quarter in a victory by the Lakers over the Mavericks on Sunday. And then:
Amnesty THAT

— Kobe Bryant (@kobebryant) February 24, 2013
Yup, he sure told him on that subject that wasn't actually about what he responded to.
The lesson as always, Kobe Bryant has a few things in common with Michael Jordan. One of them is that he knows how to take any comment about him and build it into a massive slight, regardless of the reality. 
But seriously, Kobe was pretty awesome Sunday.
The former Clipper apparently had some tricks up his sleeve after a chippy game

The Rockets were apparently looking for Austin Rivers and Blake Griffin after a chippy gam...

If they don't meet in the Finals again, let's appreciate every one of the 27 matchups since...
D-Wade picked up the steal and got creative on the fast break as the Cavs headed into half...

Despite the embarrassing hiccup, the youngest Ball had himself a pretty great day on the c...

The players were both ejected in the closing seconds, then continued their discussion off the...