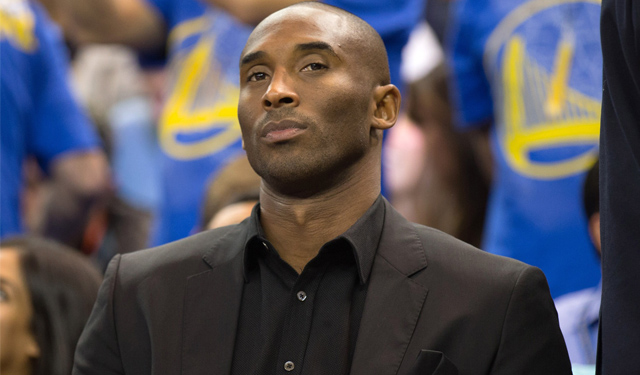 Kobe Bryant will have the highest salary in the NBA this year when he's slated to make just over $30.4 million. The Los Angeles Lakers signed him to a three-year, $90 million contract extension in 2010. Part of the negotiation of that contract was to allow him to receive the maximum of 80 percent of his salary on the first payday of the season, November 1. The balloon payment leaves the rest of his salary to be paid out over the course of the regular season.
According to Eric Pincus and Mike Bresnahan of the Los Angeles Times, Bryant will receive a paycheck for roughly $24.3 million on November 1 after negotiating that into the contract extension back in 2010. He's still waiting to return from his Achilles' tendon injury but his bank account certainly looks pretty healthy today.
Most players in the NBA receive their salary throughout the year — but then Kobe Bryant is not a typical NBA player.

Negotiated as part of his contract, Bryant receives a balloon payment Nov. 1. On Friday, the All-Star guard will receive $24,363,044 from the Lakers.

Bryant's salary for the entire season is $30,453,805 — the remaining $6.1 million will be paid out over the course of the season.

While there's a limit to how much a player can receive in advance, Bryant is right at that 80% maximum.
Do they do that with just a straight direct deposit or will they actually give him cartoonish bags of money for him to load into a Brinks truck? And how much of that is made available before the check completely clears?
As Bryant waits to return to the court in the hopes of showing the injury didn't slow him down and he can still lead the Lakers to the playoffs, he's also in contract negotiations with the organization on an extension. The tricky part for the Lakers would be to manage to keep him at a reasonable price that doesn't insult what he's done and what he can still do for the organization, while still giving themselves maximum flexibility to attract big name free agents this summer.