Kobe Bryant says he's not playing Friday against the Kings
Kobe Bryant is nearing a return to the court, but it won't come Friday against the Kings.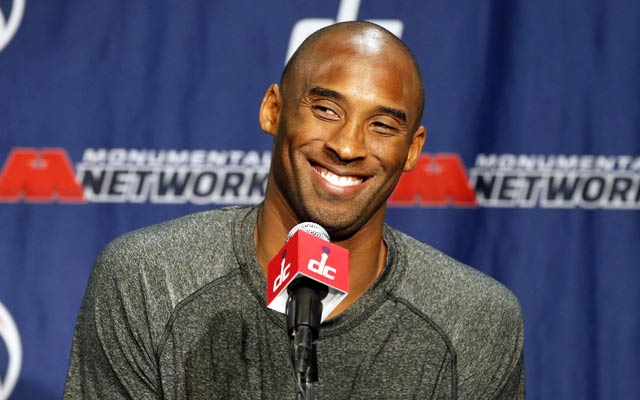 Kobe Bryant is getting close -- really close -- to returning. But if you had Friday against the Kings in your comeback pool, bad news. 
Via ESPN LA, Kobe said while he isn't playing against the Kings, he isn't ruling out Sunday against the Raptors in Los Angeles. There had been some previous talk that Bryant could be available Friday against Sacramento. 
And with the way he's been looking -- dunking left-handed in practice -- it's obvious that Kobe is feeling a lot like his old self. And when Kobe's healthy, you're not going to keep him off the court. 
We've got all the scores, highlights and news for Thursday night

The Sixers big man got his first All-Star selection -- and maybe some revenge -- on Thursd...

It appears some players are not entirely taking the All-Star voting process seriously
There were some weird discrepancies between the fan, media and player votes

LeBron and Steph will be the captains for the 2018 NBA All-Star Game

Arron Afflalo was involved in an altercation with Timberwolves big man Nemanja Bjelica on...