Kobe revealed the motivation behind his 62-point game, and it's hilarious
Kobe Bryant wanted to punish his coach from his rookie season, so he outscored the team he was an assistant coach on by himself. So Mamba.
Kobe Bryant recently celebrated the ten-year anniversary of Kobe Bryant's 81-point game vs. the Toronto Raptors. However, his second greatest scoring performance, his 62-point game vs. the Mavericks in 2005, also remains legendary, particularly because he left the blowout after the third quarter and didn't return, prompting questions of why he didn't stay in to make a run at 70. 
But what motivated him to come out so lights out in the first place, outscoring the Mavs on his own through three quarters? Turns out it was his old coach from his rookie season, Del Harris, who was with the Mavericks as an assistant in that game.
"Del Harris," Bryant said with a smile following his team's 121-103 loss to the Portland Trail Blazers on Saturday at Moda Center.

Bryant was referring to the Mavericks' assistant coach at the time who was also the coach of the Lakers when Bryant was a rookie.

"Listen, when I was a rookie, I hated Del," Bryant said. "He drove me crazy. I've always said, if we get a chance to get revenge, I'm going to get it."

Bryant came off the bench his first two seasons under Harris, playing 15.5 minutes per game as a rookie and then 26.0 the season after.

"With that being said, [Harris] pushed me back then to try to be as efficient as possible to get some minutes on the floor," Bryant continued. "I had to earn everything I got, which I'm very appreciative of now, but I'd be lying if I said that wasn't part of the motivation."
Source: Where Kobe Bryant found motivation for 62-point outburst 10 years ago - Los Angeles Lakers Blog- ESPN. 
Bryant being mad at his old coach, who actually helped him, and exacting revenge by scoring 62 points, is very Kobe Bryant. It's not peak Kobe Bryant, but it's close. 
Harris is a well-respected coach in this league who's been around forever, and Bryant essentially exacting revenge despite knowing that Harris was right is incredible. He decided he would punish Harris, an assistant, and carried through with it. 
Another amazing Mamba story.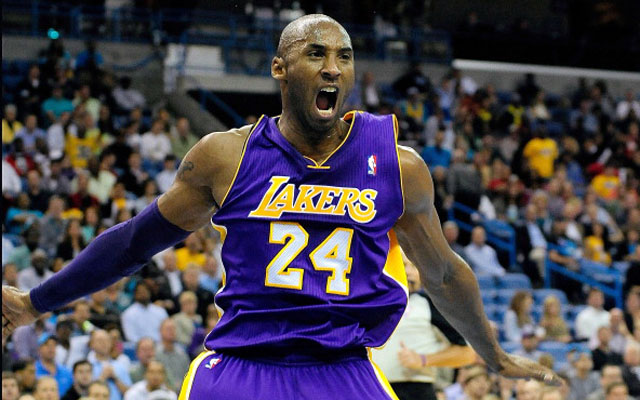 Giannis showed off his incredible length to throw this one down

We've got all the scores, top plays and news from Monday's NBA games

Love has been sidelined since late January with a broken hand
Green retaliated after Gorgui Dieng pushed Paul to the floor on Sunday

Clarkson is the latest Cavs guard to put forth a unique scientific theory

Sorry, but there's just no way this latest LeBron James anecdote is true