Lakers' Kobe Bryant was 'surprised' by comments from Jim Brown
Los Angeles Lakers star Kobe Bryant was "surprised" by the comments thrown his way from NFL legend Jim Brown.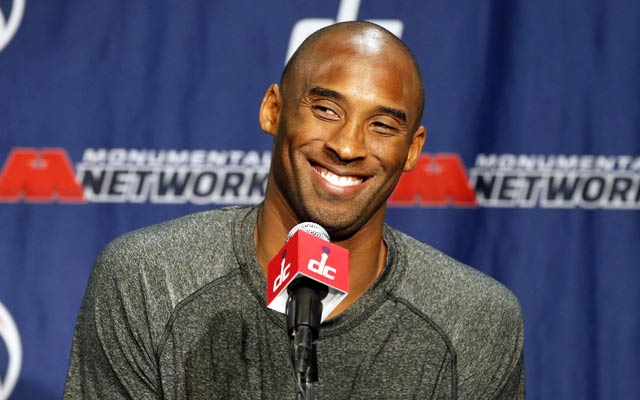 Recently on Arsenio Hall's show "Arsenio", NFL legend Jim Brown had some critical words about Los Angeles Lakers' franchise figure Kobe Bryant. He accused Bryant of running Shaq out of Los Angeles, not understanding the American culture, and not being someone he would invite to a summit of influential black athletes. 
For Bryant, these seemingly unsolicited or provoked comments from such a prominent figure in American sports were confusing and something that caught him off guard. Acccording to Dave McMenamin of ESPN Los Angeles, Kobe has never bet the Hall of Famer and said the comments "came out of left field."
"It surprised me in a sense that it came out of left field," Bryant said. "I mean, I've never even met him, so it came out of left field but I do think it's a great opportunity to have these conversations, to have this discussion.

"I think no matter where you come from, whether you come from Italy, whether you come from Inglewood [Calif.], whether you come from London, it doesn't matter. Ultimately, the conversation is that it doesn't matter what color skin you are to begin with. But, I think it's a good place to start to have a good conversation and try to educate one another and try to improve as a society from it."
Before practice on Thursday, Bryant tweeted about an idea that a "global African American" was an inferior shade to the "American African Americans" as his reaction to the entire ordeal. He cited that it wasn't like the teachings of Dr. Martin Luther King Jr or the recently deceased Nelson Mandela.
A "Global" African American is an inferior shade to "American" African Americans?? #hmm.. that doesn't sound very #Mandela or #DrKing sir
— Kobe Bryant (@kobebryant) December 12, 2013
When asked about his tweet, Bryant clarified his feelings further:
"If it's a major issue that involves a quality or a perception of racial quality, I feel like that's something that's a big enough message that needs to be addressed," Bryant said when asked about the tweet. "Obviously it's a sensitive topic for everybody, but I think the best thing to do is not dance around it but to go at it with a full head of steam and generate conversation about it. So, that's how I try to measure it."
Regardless of where the two legendary athletes stand with each other and on this subject that takes far more than a few quotes and excerpts to fully discuss, Bryant has no intention of hashing things out with Brown and finding a solution or common ground for the two hard-headed individuals. 
"No," Bryant said. "There's nothing to talk about. We have different perceptions and different views on it, clearly. So, the thing that I'm trying to do always, what I've been trying to do, is try to educate our youth going forward, no matter what color skin you are -- be it African-American or white or whatever the case may be -- just try to talk about having a bright future and how to help kids going forward and progress as a society as a whole.
Among the questionable decisions by Jackson was signing Noah to a long-term, lucrative dea...

This Akron store doesn't want their hometown hero to leave again

Milwaukee's star did not get cleared to play for his national team due to a painful knee i...
Ball, the second overall pick in the NBA Draft, is receiving even more hype

Rap mogul supports the vision the outspoken father has for his brand and sons

Deciding who to watch on League Pass can be difficult, but these rankings promise to help