Larry Sanders issues mega-burn on Brandon Jennings
Sometimes the best revenge is telling the truth.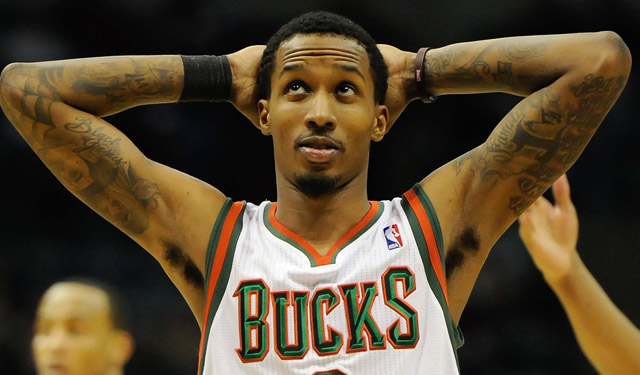 After signing with the Pistons as a free agent in July, Brandon Jennings told reporters that he would benefit from playing with better teammates than he did in Milwaukee. At Bucks Media Day Monday, Larry Sanders had the best possble response any of us could have dreamt up for him. 
Larry Sanders when asked for response to Brandon Jennings' comments on playing with better bigs in DET: "He has to pass it to them first"

— Andrew Gruman (@AndrewGruman) September 30, 2013
Siiiiiiiiick buuuuuurrrrrrrnnn.
Also, as a happy accident, Sanders has a point.
Larry Sanders has a point, kind of. Monta Ellis assisted on 78 of Sanders' buckets last season. Jennings assisted on 65.

— Zach Harper (@talkhoops) October 1, 2013
So yeah, you might want to DVR those Bucks-Pistons games on League Pass this year. This could be fun. Overall, here's what we feel about Sanders' comment: 
LaVar Ball formed a pop up shop in New York to sell Big Baller Brand merchandise. The results...

The Cavaliers players took a stand against bullying on social media

The Rockets are gunning for their 10th consecutive win
Victor Oladipo just wants to live his life and enjoy his breakout season with his new team

Keep it right here for all of the news, notes, scores, and highlights from around the Asso...

LeBron has a player option for next season, and is expected to opt out and become a free a...