LeBron James says he doesn't 'want to go back to cold winters'
LeBron James says he has no interest in going back to cold winters... in retirement.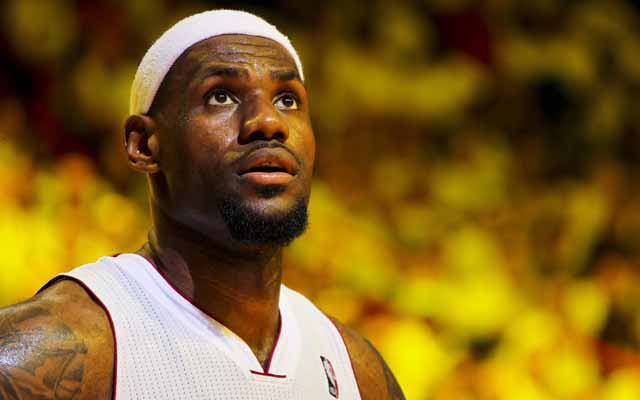 If you were hoping your city was going to land LeBron James, you better be in a warm weather climate. 
Because he's not going to retire somewhere cold. 
What? What did you think I was talking about? 
"I miss the slower pace back home but have grown used to my new city's little perks like fresh fish and sweet fruit," LeBron told Men's Week, speaking about a retirement destination. "It will definitely be someplace warm. I don't want to go back to cold winters."
Now... you could read into that as something more than retirement. Because if he doesn't want to retire in the cold, why would he want to play in the cold either? He's already been there and done that with his time in Cleveland, and he seems to have really embraced the warmth of Miami. 
So, start your speculation engines, Lakers fans.
What you need to know about the 3 vs. 6 matchup in the East as the series shifts back to P...

Watch the top-seeded Raptors square up against the No. 8 Wizards in the Eastern Conference

The first round of the NBA postseason is kicking into high gear, and we've got the scores from...
We've got everything you need to know for Sunday's NBA playoff games

The fact that they lost Game 3 didn't deter the Cavs from showing solidarity once again

The Blazers big man is set to become a restricted free agent this offseason