LeBron James wants to wear short shorts
Who wears short shorts? The Miami Heat star and MVP... hopefully! We provide an artist's rendering.
LeBron James has a strong appreciation for NBA history. The Heat star is obssessed with basktetball, and talks constantly about the great players of the past. He has spoken of his appreciation for Dr. J and Oscar Robertson along with Michael Jordan and more contemporary legends. 
In fact, likes them so much, he wants to emulate their style. You know... short shorts. 
"I'm just wondering how in the heck they played like that,'' James said of the tiny shorts. "I might bring it back, though. I might play in some small shorts this year. Pay my homage to the '80s, to Dr. J and John Stockton. I don't think it's going to catch on, but I'm going to do it one game, maybe opening night. I can't go all the way up (the legs), though. Athletes today are built a little differently in the legs.''
via LeBron James showing love for Dr. J - Heat Index Blog - ESPN.
So we got to thinking. What would it look like if LeBron were to wear those short shorts? We used a high-tech fashion modeling sysem to develop this prototype.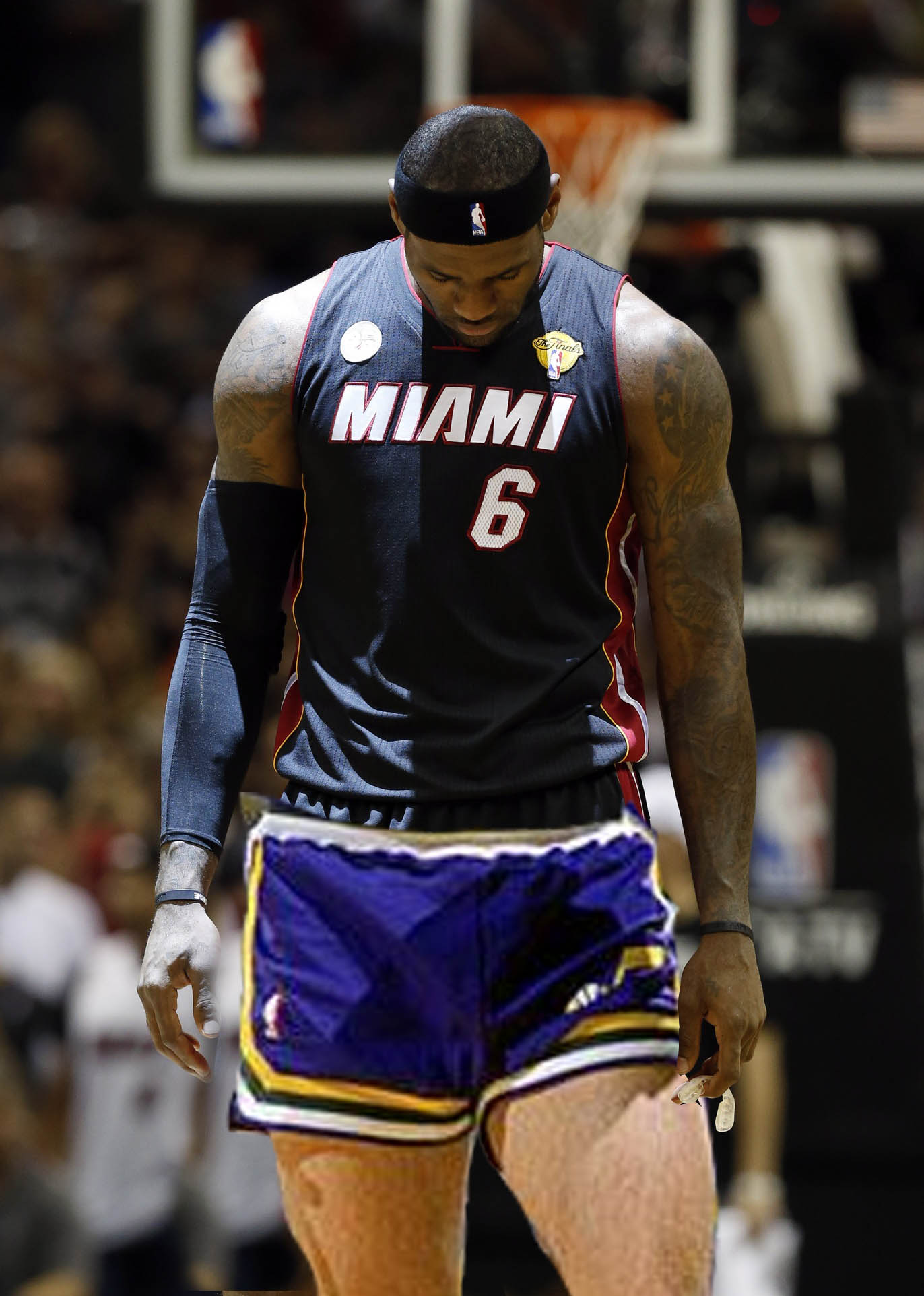 Note: Artist's rendering, NOT an actual photo. 
SO will this catch on? Hard to say, but one thing's for sure. Between his receding headband and these shorts, we're seeing more of LeBron James than we ever thought we would. 
Westbrook's late layup gave the Thunder a 109-108 victory

LeBron became the seventh player in league history to reach the milestone

There were a few things that stood out from Tuesday's All-Star selections
Here are three players from each conference who had legitimate claims to make the game

LeBron achieved the milestone in the first quarter Tuesday

Here are the full lineups for the 2018 NBA All-Star Game