LeBron James working as producer of a sitcom
Heat star and MVP to work on sitcom about two people who achieve fame after coming out of an inner city environment.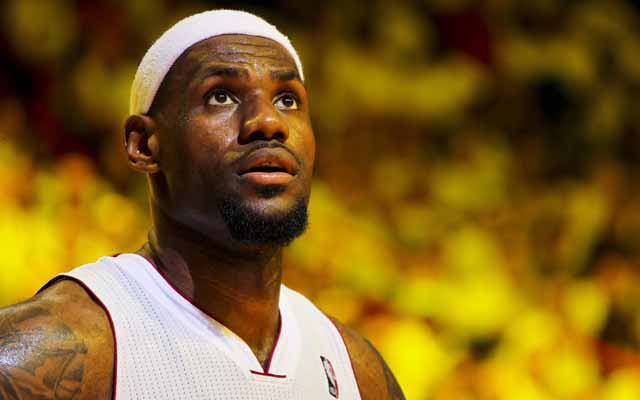 LeBron James is set to produce a sitcom for cable movie station Starz. From the AP, via NBA.com: 
LeBron James is joining forces with Starz and the man behind classic shows like "The Cosby Show" to create a sitcom that will touch on something he knows a lot about -- "Survivor's Remorse."

The Miami Heat star will be the executive producer of the half-hour show. It will focus on two people who make it big after getting out of Philadelphia's inner city and will chronicle the characters as they try to adjust to that fame along with feelings of guilt for having made it while peers are still struggling.

James is working on the project with his business partner and longtime friend Maverick Carter, along with Tom Werner, the force behind shows such as "The Cosby Show" and "Roseanne." Actor Mike O'Malley will also be an executive producer.
via Heat's LeBron to help create 'Survivor's Remorse' sitcom | NBA.com.
James' financial advisor, Paul Wachter, is also an executive producer on the project. 
James has been pursuing projects like this for a while. If you recall, he and his crew produced two seasons (two!) of the dreadful "LeBrons" cartoon show based on the Nike characters he created early in his career. 
James has always tried finding ways to separate himself from other stars in terms of his commercial appeal and has constantly pursued bigger initiatives than just guest starring in small roles. This project seems to hit a spot that's sensitive to him and provides him an outlet for his experiences, something he's spoken of more in the past. He focused a lot on that idea during the Finals, saying several times before and afte Game 7 that statistically, based on his background, he's not "even supposed to be here."
We'll see whether this thing gets off the ground, and if it's a better effort than "The LeBrons" were. 
The MVP has better things to do with his time, but the former NFL receiver isn't taking 'no'...

Randolph was arrested last week in Los Angeles on felony marijuana charges

Bagley wants to be in the 2018 NBA Draft and should be the No. 1 overall pick
Durant helped build the court in Manhattan as part of his community outreach program

Prince will be a special assistant to Memphis GM Chris Wallace

He speaks out at a LeBron James Family Foundation event; he tweeted about Charlottesville on...