Magic agree to two-year, $9 million deal with Ben Gordon
Only one year is guaranteed for veteran who has struggled with coaches and playing time the last few years.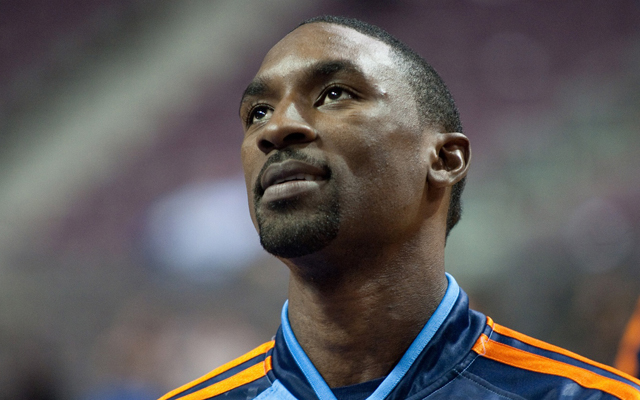 More Offseason Analysis: Updating Free Agency news | Top 40 free agents
In a move that is sure to ruffle some feathers, the Orlando Magic have agreed to terms with guard Ben Gordon on a two-year, $9 million deal, Ken Berger of CBSSports.com reports. 
Ben Gordon has agreed to a two-year, $9m deal with Orlando, league source confirms. Both years guaranteed.

— Ken Berger (@KBergCBS) July 2, 2014
Second year of Ben Gordon's two-year, $9m deal with Orlando is team option. Still, lucrative deal for a guy who played 19 games last year.

— Ken Berger (@KBergCBS) July 2, 2014
Gordon, once upon a time, was the second best player on a playoff team in Chicago. Then he signed a massive offer sheet with the Pistons, and fell into the pit of horribleness there. He was eventually traded to Charlotte, and because of his attitude and conditioning, didn't get time there, either. He has clashed with the last three coaches he's played for. 
So that's not a great look. 
But effectively, the Magic are taking a $4.5 million flyer to try and rehab Gordon, who has the same agent as Victor Oladipo, with no second-year guarantee and for a team that will have to work to hit the salary floor anyway. There's no real downside here. It's not great value for Gordon, who's been a cancer on teams for years, but veterans get $3 million. You're paying $3 million for a veteran, and $1.5 for him to play in Orlando for a rebuilding team. 
Is a guy who's clashed with coaches, especially inexperienced ones, a great fit in Orlando? No. Is it great value, especially after moving Arron Afflalo? No. But it's also a non-factor. The Magic are building to the future. This is a gamble by them, and one with almost no cost outside of a roster spot. 
The Pistons put out a long list of details regarding their new uniforms

The Pacers traded the forward to OKC for two former lottery picks who have yet to reach their...

Gilbert said what was expected, but didn't necessarily sound all that confident
Altman addressed the media about Irving during his introductory news conference

Toronto's center has an uncertain future; can we still talk about this 25-year-old's poten...

Oakley was vague with his response on when he'd attend another Knicks home game