Magic waive Jameer Nelson, save $6 million
Orlando released veteran point guard Jameer Nelson on Monday after 10 years of service.
• 1 min read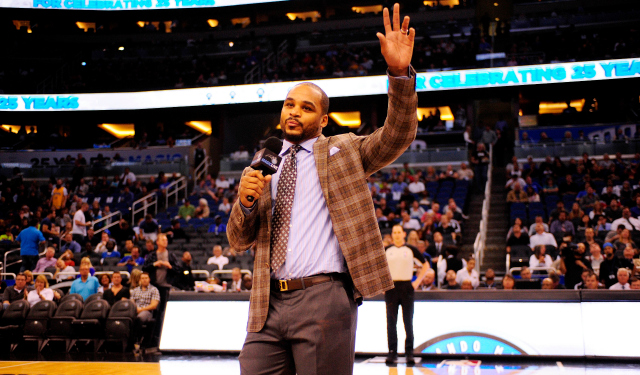 More Offseason Analysis: Coaching changes, news | Free Agency | Draft
The Orlando Magic have waived point guard Jameer Nelson, the team announced on Monday. He was set to make $8 million in the final season of his contract, but only $2 million of it was guaranteed. Orlando decided that his steady hand and leadership were not worth the $6 million, and now he will be free to join a playoff team.
Nelson has been with the Magic for his entire 10-year career. He averaged 12.1 points and 7.0 assists last year, shooting 40 percent from the field and 35 percent from the three-point line. He's probably past the point of being a starter on a contender, but he would be a tremendous signing for a team looking for a trusty backup. 
There will be bigger names on the market in free agency, but he's the sort of guy some coaches would see as a top target. It could even be seen as a slight surprise that Orlando didn't keep Nelson and have him mentor Elfrid Payton. The Magic had until July 15 to waive him, and apparently decided not to hold out and try to use him as a trade asset like the Toronto Raptors did with John Salmons.
Oklahoma City has reportedly offered the MVP a five-year extension worth over $200 million

The big man was a big part of the Warriors' championship run last season

The Cavs jokes were out in full force after Golden State reportedly agreed to sign Antonius...
New York seems to be at the top of Irving's list of preferred destinations

Is it just a normal workout, or is LeBron continuing his recruiting efforts?

Chris Bosh answered on the spot about the LeBron James and Kyrie Irving situation