Magic's Glen Davis has another foot surgery, has screw replaced
Orlando Magic big man Glen Davis underwent a second surgery on his foot, this time to replace a screw from the first surgery.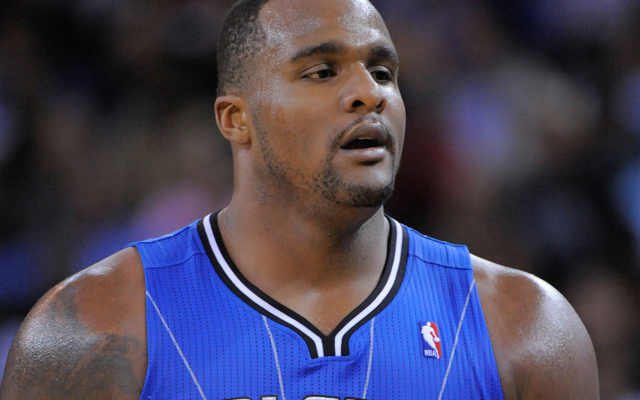 Orlando Magic big man Glen Davis was enjoying the best individual season of his career before he suffered a left foot fracture just a few minutes into a Jan. 30 game against the New York Knicks. He needed surgery to repair the foot, knocking him out of the rest of the 2012-13 season. 
On Monday, Davis had to undergo an additional surgery on his left foot to replace the screw that was inserted during his first surgery. The team announced the surgery and added that he'll be able to resume basketball activities later this summer. From the Magic:
Glen Davis underwent a surgical procedure today to replace the screw in his left foot.

Davis originally suffered a left foot fracture of the 5th metatarsal during a game against the New York Knicks on January 30, 2013.

He is expected to resume basketball-related activity later this summer.
In just 34 games, Davis averaged 15.1 points, 7.2 rebounds, and 2.1 assists in 31.3 minutes. Those were all career-highs for Davis in his six-year career. The Magic were 13-21 before Davis went down with the fracture in his foot. After his injury, the team finished just 7-41. 
With 2K18 out everybody wants to know who has the 10 highest ratings in the game. Here's the...

Durant noted in an interview that all of the criticism in the immediate aftermath hit him...

Want the swagger of LaVar Ball? "NBA 2K18" lets you copy his absurd run from his WWE appea...
Durant apologized for a few tweets in which he criticized OKC and his former coach Billy D...

Lue does not expect the Cavs' big trade to affect the team's starting frontcourt ... at least...

Dwight Howard wants to be a farmer in his future and retire with his donkeys