Mavericks' Darren Collison becomes an unrestricted free agent
Dallas Mavericks' point guard Darren Collison was reportedly not offered a qualifying offer and will become an unrestricted free agent.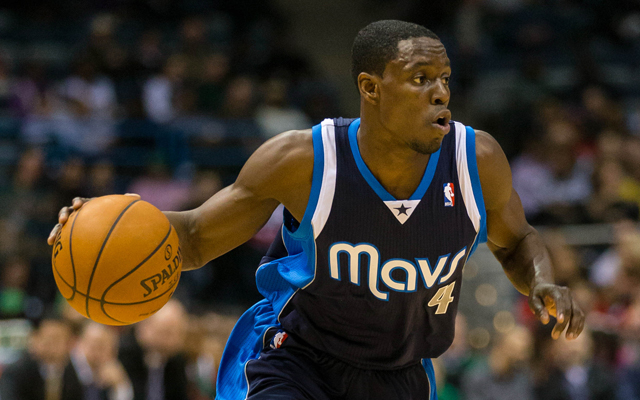 Darren Collison had such a promising rookie season during a time in which Chris Paul's knee looked like it was in rough shape that briefly there were questions about whether or not the New Orleans Pelicans should trade the incumbent point guard and build with the new guy. That summer, Collison was traded to the Indiana Pacers in a four-team trade that brought Trevor Ariza to New Orleans.
Collison played with the Pacers for two seasons before losing his starting job due to injury to George Hill at the end of the 2011-12 season. He was then traded to the Dallas Mavericks last summer for Ian Mahinmi. With Dallas, Collison once again lost his starting job, this time to Mike James. After reportedly not receiving a qualifying offer from the Mavericks before free agency started, Collison will now be searching for his fourth team in five years as an unrestricted free agent.
Point guard Darren Collison becomes an unrestricted free agent after Mavericks decline to make a qualifying offer, source tells Y! Sports.

— Marc J. Spears (@SpearsNBAYahoo) June 30, 2013
He's been productive in his four-year career, but there's always been something lacking with Collison's play on the court that has kept teams from fully believing he's the point guard for them. His slight build (6'0" and 160 lbs) is something that keeps him from being a good defender. He's able to move his feet but he gets knocked out of position by opponents pretty regularly. He's solved problems with turning the ball over frequently, but he's still not a deadly enough player as a passer or a scorer to give teams a lot of confidence in his decision-making.
Collison can shoot for another starting point guard job, but he may be better off as a backup point guard, much like we saw from Jarrett Jack last year or Collison during the 2012 playoffs. In 11 playoff games in 2012, Collison averaged 8.7 points and 3.0 assists in just 18.6 minutes. Instead of being asked to manage the game, he was a spark plug off the bench that injected life into the Pacers' second unit. 
Rap mogul supports the vision the outspoken father has for his brand and sons

Deciding who to watch on League Pass can be difficult, but these rankings promise to help

Veteran forward signed a one-year deal with the Knicks in offseason
Knicks forward had his truck stolen out of his driveway

The Celtics will send No. 34 to the rafters in Boston when they take on his old rival

It's never too early to look at June's NBA Draft