It looks like Wyclef Jean's endorsement really means something. Dallas Mavericks center Zaza Pachulia, who received an unexpected push from the musician, finished fourth among Western Conference frontcourt players in All-Star voting, the NBA announced on Thursday. He overtook Golden State Warriors forward Draymond Green in the final few days, but couldn't catch San Antonio Spurs forward Kawhi Leonard.
Here's how the voting shook out: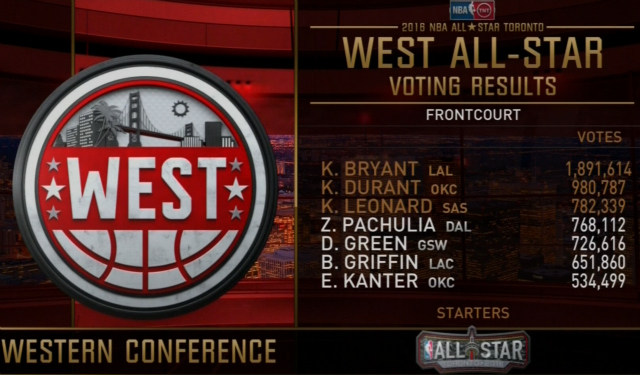 It's weird seeing Pachulia's name right sandwiched between Leonard's and Green's, but it's also kind of great, isn't it? No, he's not actually better than Blake Griffin, but Pachulia has made a huge difference for the Mavericks this season, and is averaging a double-double for the first time in his career. Good for him.
In other weird All-Star voting news: Chicago Bulls big man Pau Gasol almost caught New York Knicks forward Carmelo Anthony. Anthony received just 360 more votes than Gasol to hold onto his spot as an Eastern Conference starter.