Michael Jordan: One-on-one with Grizzlies' Pera 'comical'
Bobcats owner and Hall of Famer has no interest in a one-on-one game with the Grizzlies' owner.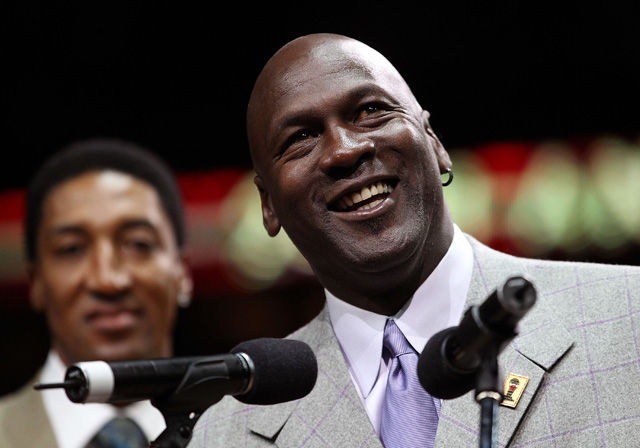 Grizzlies majority owner Robert Pera challenged Hall of Famer and Bobcats ower Michael Jordan to a one-on-one game this week with a $1 million prize purse for charity. On Wednesday, the widely-proclaimed "Greatest Of All Time" responded to the Charlotte Observer: 
"I think that's comical,'' Jordan said. "It didn't make any sense. Why would I play one one-on-one? It's a no-win situation for me no matter what."
via Inside the NBA: Exclusive: Michael Jordan on Steve Clifford, Al Jefferson, Cody Zeller and a "comical'' one-on-one proposal.
So, that doesn't sound like that's going to happen. But hey, a billionaire can dream, right? 
Wait, maybe we can make this happen. We just have to get Jordan's competitive juices flowing. How's this?
"Probably for the best. Jordan's so old now, he'd probably lose, and then that would be embarrasing. Too bad. Jordan used to take his pride so seriously. And now he's just going to let a tech mogul run him like that. Sad, really." 
... Please don't hurt me, MJ.
Hayward is expected to make a full recovery, but don't expect to see him on the court this...

Well, Suns fans ... it can only go up from here

Teague no longer plays the game, however, because he's mad about his rating
Our NBA scribes break down what we've learned from the first two nights

Imagine if the Orlando rookie ripped off his warmups and stepped on to the court topless

After Brett Brown said his star would likely play somewhere in the teens, Embiid logged 26...