Michael Jordan: One-on-one with Grizzlies' Pera 'comical'
Bobcats owner and Hall of Famer has no interest in a one-on-one game with the Grizzlies' owner.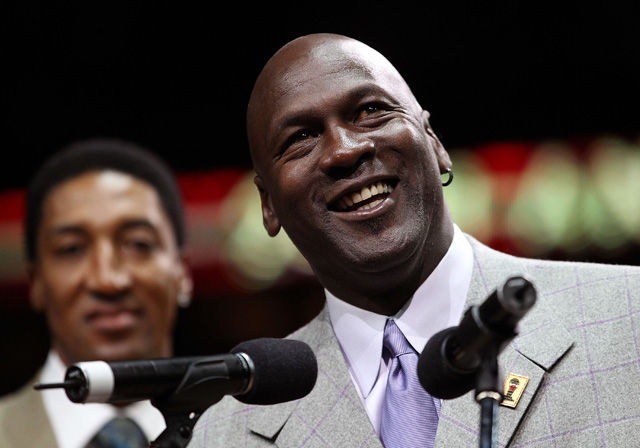 Grizzlies majority owner Robert Pera challenged Hall of Famer and Bobcats ower Michael Jordan to a one-on-one game this week with a $1 million prize purse for charity. On Wednesday, the widely-proclaimed "Greatest Of All Time" responded to the Charlotte Observer: 
"I think that's comical,'' Jordan said. "It didn't make any sense. Why would I play one one-on-one? It's a no-win situation for me no matter what."
via Inside the NBA: Exclusive: Michael Jordan on Steve Clifford, Al Jefferson, Cody Zeller and a "comical'' one-on-one proposal.
So, that doesn't sound like that's going to happen. But hey, a billionaire can dream, right? 
Wait, maybe we can make this happen. We just have to get Jordan's competitive juices flowing. How's this?
"Probably for the best. Jordan's so old now, he'd probably lose, and then that would be embarrasing. Too bad. Jordan used to take his pride so seriously. And now he's just going to let a tech mogul run him like that. Sad, really." 
... Please don't hurt me, MJ.
It sounds like the NBA is moving towards the end of the much disliked one-and-done rule

A high-scoring guard is taking flight out West, while a role player gets his chance to shine...

There are a lot of weird things going on in the NBA, but how many of them will last?
Crawford also discussed Lonzo Ball and Chris Paul

The Celtics earned their 14th straight victory with defense, hustle and heart

Warriors star lauds Celtics for extending their win streak to 14 games