Michael Jordan says he's 'cool' with LeBron James wearing No. 23
LeBron James goes back to his No. 23 and his Airness sees no problem with it.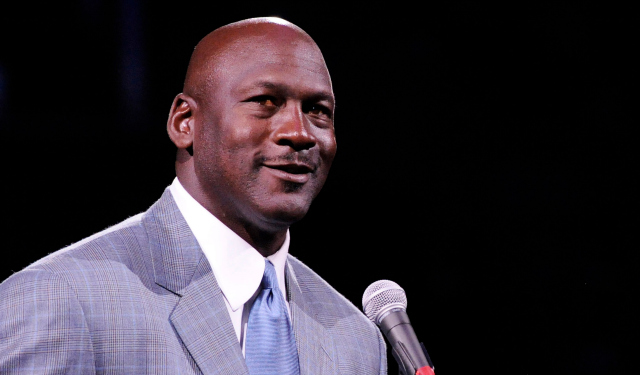 Offseason: Free Agency | Latest from Ken Berger | Rumors
Cleveland Cavaliers star LeBron James doesn't see a problem with going back to No. 23 as his jersey number after giving it up to honor Michael Jordan five years ago. And apparently, neither does MJ. Jordan texted ESPN: 
"I'm cool with it,'' Jordan told ESPN.com via text message Monday morning. "I don't own a number.''
via Michael Jordan OK with LeBron James wearing No. 23 with Cleveland Cavaliers - ESPN.
There's going to be outrage over it regardless, because, I mean, that's kind of what we do as a sports media society. But if Jordan doesn't mind it, and James, who has a pretty good sense and respect for NBA history, doesn't see a problem with it, then there are pretty good reasons to ask why we should care. 
Jordan doesn't own a number. However, you can bet if he did, it would be marketed and branded and sold for hundreds of dollars per pair. 
We've got all the scores, highlights and news from all of Sunday's games

The Rockets beat the Warriors 116-108 on Saturday night

The Cavaliers gave up 148 points in their loss Saturday afternoon to the Thunder
Blatt made the comment before coaching in the All-Star Game in Turkey

Is this rock bottom for the Cavaliers because it sure feels like it is

Wade, as he's done so many times in his career, threw it up to LeBron for the thunderous f...