Mike Brown goes home again, and it's not a LeBron decision
With the Cavs set to recycle their own former head coach, Mike Brown, they correctly leave the issue of LeBron James for another day.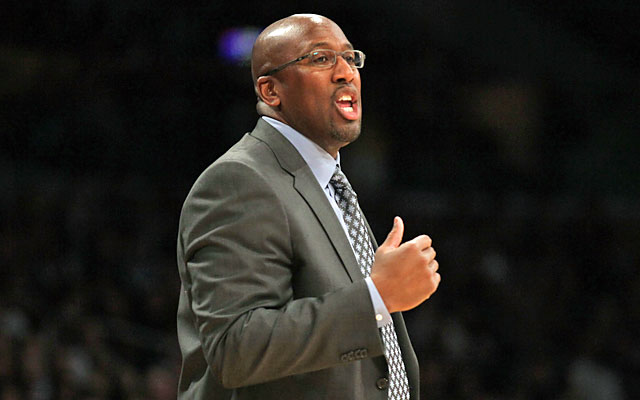 So the Cavs will hire Mike Brown, whom they fired in 2010 after back-to-back 60-win seasons failed to result in an NBA Finals appearance.
They fired him at a time when the organization was under immense pressure to keep LeBron James from leaving town as a free agent. As is usually the case in these instances, only scorched earth was left behind: Brown was fired, GM Danny Ferry was next, and LeBron went to Miami anyway.
(See Howard, Dwight; Van Gundy, Stan; and Smith, Otis.)
So ... after the Cavs have patiently collected draft picks, young players and cap flexibility in the years since LeBron left, should they have hired a coach based on LeBron's presumed preference when he becomes a free agent in 2014? Nope, they shouldn't have, and they should be applauded for not letting such skewed logic cloud their thinking.
If firing Brown in 2010 didn't persuade LeBron to stay, who's to say hiring him will keep him from coming back? Or that hiring another coach would guarantee his return? When it comes to Cleveland and LeBron, it's time to move on.
There are no guarantees in any of this, so what the Cavs got was a coach who didn't just win 60-plus games two years in a row before going to the Lakers in 2011 -- they got a coach who won 60-plus games two years in a row for them. Some of the faces in the organization have changed, but the relationship and communication between an owner and coach are of paramount importance in a winning organization. The Cavs at least will have that. That's a start.
They also have a promising nucleus to build around, starting with Kyrie Irving, who will have a lot more to do with what (if any) free agents want to go to Cleveland than who happens to be coaching at the time. Who knows? It might not even be Brown.
Never forget how expendable coaches are in the NBA. Brown, after all, is the prime example. His body of work in Cleveland wasn't enough to sustain him there, just as the tireless work he put in with the Lakers -- not to mention the $11 million he was still owed -- weren't enough to save his job after five games this season.
So Brown goes back to Cleveland. Good for him, and good for the Cavs. As for LeBron? That's a separate issue that will be dealt with on its own. Not today.
A look at the context of the schedule and who plays who when, and how far they travel during...

Durant took on rapper Lil Dicky and actually might have lost

A report that James would once again be leaving Cleveland made the rounds on Wednesday
Known for his 'take that for data' rant, the Grizzlies coach touched on a number of important...

Wade's days with the Chicago Bulls appear to be numbered

Misty Suri will reportedly keep his job with the New Orleans Pelicans