Mike Malone talks about doing impossible, changing Kings' culture
Kings coach Mike Malone talks about what it takes to change a losing culture, and about the principles of the new Kings offense.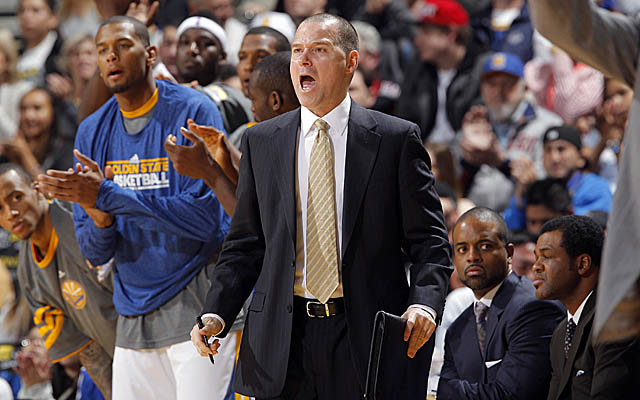 In a wide-ranging interview with the Sacramento Bee, new Sacramento Kings coach Mike Malone talked about what goes into changing the culture of an organization like Sacramento into a winner, and how part of that is his leading by example. 
So what is your approach? Do you have a two-year plan? A five-year plan? Obviously, one of the goals is to better manage the salary cap and become major players in free agency.

This is going to be a process. We have to change the culture, establish an identity, and while we'll try to win every night, we don't want to skip steps. We don't want short-term success. I'm not sure what year we get into our new arena, but by that year, we want to be a playoff team, and not to just be competing in the playoffs. We've talked about that. We know we have to have patience to do it right. Are our young guys getting better? Are we defending? Gang-rebounding? Running with discipline? The only thing I promised Vivek is that we will no longer be the worst defensive team in the league. So if we do that and change our culture, that will result in more wins and a better product.

The phrase 'change the culture' has become such a cliché. What does it even mean?

It is a cliché. What I mean is that when you want to change culture, you change people. When the players come back in September, they're going to get a sense that things are different when they're around our staff. They can see how hard we work, how committed we are. I'm running sprints last week with DeMarcus Cousins and Travis Outlaw, and they said, "Coach, we've never had a guy run sprints with us."
via Ailene Voisin: Q&A with Kings coach Malone - Kings/NBA - The Sacramento Bee.
Malone also talks about specific strategies. It's an interesting mix, and it sounds a lot like Malone's principles are tied to some of the same concepts George Karl talks about. He wants to play fast, but he wants to put defense first. He talks about putting the onus on Marcus Thornton to be a leader defensively and not just an offensive threat, about focusing on Patrick Patterson's rebounding and how the guards have to contribute on the boards as well. 
Playing a fast style while defending is difficult. Historically, teams that run at a higher pace (possessions per game) tend to struggle due to the ease of the opponent in counter-attacking and a lack of rebounding emphasis that leads to putbacks.
There seems to be an idea that the offense will take care of itself, and that defense is the primary area of emphasis. But I sat down and watched a bunch of Kings possessions a few weeks ago and was stunned by how completely lost their offense was. There was simply no structure, no discipline. It was just dogs chasing cars. That's got to change as well. 
Having a coach that is willing to go through what they go through might reach these players. Maybe it's a empty gesture, but with a team so disconnected as the Kings, it can't hurt to try and set that bar. It's difficult to lead a group of young men who don't believe you would be willing to do what they must.
Westbrook's late layup gave the Thunder a 109-108 victory

LeBron became the seventh player in league history to reach the milestone

There were a few things that stood out from Tuesday's All-Star selections
Here are three players from each conference who had legitimate claims to make the game

LeBron achieved the milestone in the first quarter Tuesday

Here are the full lineups for the 2018 NBA All-Star Game