Mo Williams will opt out of his contract, wants 3-year deal
Blazers guard Mo Williams said it will take "a good contract" to return to Portland.
• 1 min read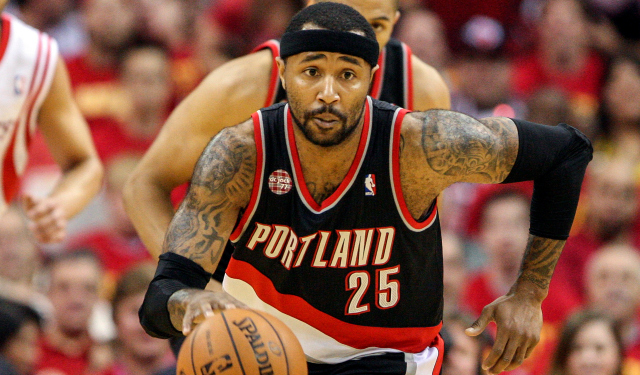 More Offseason Analysis: Coaching changes, news | Free Agency | Draft
Portland Trail Blazers guard Mo Williams said on Friday that he will be looking for a three-year deal when he opts out of the second year of his contract to become a free agent in July.
Mo Williams on what it will take for him to return to #Blazers next season: "A good contract, for one."

— Joe Freeman (@BlazerFreeman) May 16, 2014
Mo Williams said goal is to land 3-year deal this summer. "This is my last time to get a 3-year deal. I've got three good years left in me."

— Joe Freeman (@BlazerFreeman) May 16, 2014
Williams said previously that he intended to opt out but wanted to return to Portland. The news here is the length of the contract he will be seeking. It is unclear whether or not the Blazers will be willing to offer him what he wants.
The point guard played a key role this season, averaging 9.7 points and 4.3 assists off the bench in 24.8 minutes per game. Portland appeared to miss him when he was out with a strained groin in its series against the San Antonio Spurs. The Blazers selected combo guard C.J. McCollum with the 10th pick of the draft last year, though, and it is easy to envision a scenario where Portland lets Williams walk and gives McCollum a larger role as a sophomore.
Larry Hartstein has his finger on the pulse of Kings basketball and just released a play for...

One reported proposal has seeds 7-10 playing for the final two spots in each conference

The longtime Maverick says he's disappointed by all the negative news surrounding his beloved...
Larry Hartstein has nailed 17 of his last 22 NBA against the spread picks and locked in a play...

The NBA is reportedly entertaining the notion of a play-in tournament for the postseason

Cuban has had multiple interviews since the investigative report on the organization surfaced...