More Kings drama as DeMarcus Cousins sounds off about suspension
The volatile Kings big man is still unhappy about his one-game suspension for a tirade against George Karl.
You know it's been about three days since we've heard any drama about the Sacramento Kings or DeMarcus Cousins after Cousins was suspended for his confrontation with George Karl during a game. Seems like we're about due for some sort of incident... oh, hey! 
"That wasn't a suspension from the organization. That was a suspension from the head coach," Kings center DeMarcus Cousins said.

— Marc J. Spears (@SpearsNBAYahoo) March 14, 2016
This is a weird statement from Cousins. Not because he's completely throwing his coach under the bus after Cousins screamed at him the day before he had a procedure related to his throat cancer. No, no, that you expect. But this insinuates that Karl has the authority to suspend him. Earlier this year, when Cousins had a tirade in the locker room against Karl, GM Vlad Divac decided not to suspend Cousins, reportedly against Karl's advice. 
This time, Divac was pretty open about this being unacceptable, and Cousins was seen arguing with Divac in the tunnel after the game. So does this mean Karl overrode Divac? Because that seems unlikely. If the Kings are still considering Karl, which has been assumed since he was nearly fired at the All-Star Break, why would they choose to take Karl's side over Cousins? 
Cousins wasn't done, by the way. 
Cousins: 'I know for a fact there is a lot of frustration in this locker room. Everyone believes we should be a lot better than we are'

— Sean Cunningham (@SeanCunningham) March 14, 2016
That's a huge narrative that's been growing in Sacramento, that Cousins' actions are essentially him speaking for the rest of the locker room. If that's true, he's still not speaking in the right tone for what the team needs. Regardless, it's plain to see that Karl and Cousins are incompatible as a tandem. 
But that's all too late. The Kings' playoff hopes are nearly over, their tragic number for elimination is ten (losses or Dallas/Utah wins). There's another month and then major changes will be coming to the Kings, one way or another. Cousins, however, is firmly not in the "control what I can control" camp, and even if he's not the real problem in Sacramento (and it certainly seems like he's not), he hasn't been part of the solution enough.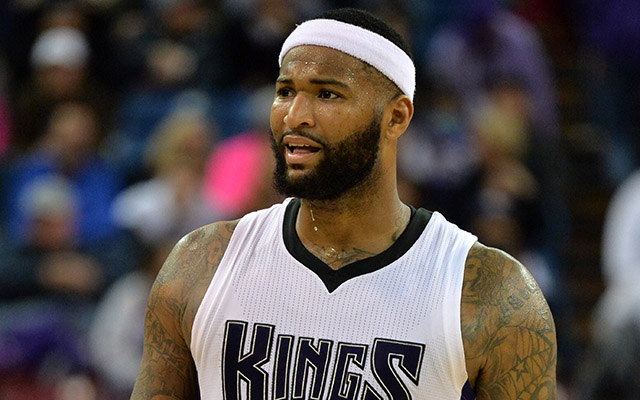 CBS Sports HQ Newsletter
We bring sports news that matters to your inbox, to help you stay informed and get a winning edge.
Please check the opt-in box to acknowledge that you would like to subscribe.
Thanks for signing up!
Keep an eye on your inbox for the latest sports news.
Sorry!
There was an error processing your subscription.
Trump reportedly hopes to have fans back at sporting events by late summer or fall, but it's...

The eight inductees of the 2020 Naismith Memorial Basketball Hall of Fame were officially unveiled...

The NBA 2K tournament continues Sunday after four players, including top-seeded Kevin Durant,...
The closest thing we have to live basketball began on Friday

The NBA is a star-driven league, but some teams are finding success by distributing the wealth...

The NBA is preparing for the possibility of a canceled season
The Lakers beat the Clippers for the first time this meeting on Sunday afternoon

Giannis and the Bucks failed to best Los Angeles in their matchup LeBron and the Lakers