NBA All-Star reserves: A closer look
The coaches have made their choices for NBA All-Star Game reserves. Let's take a closer look.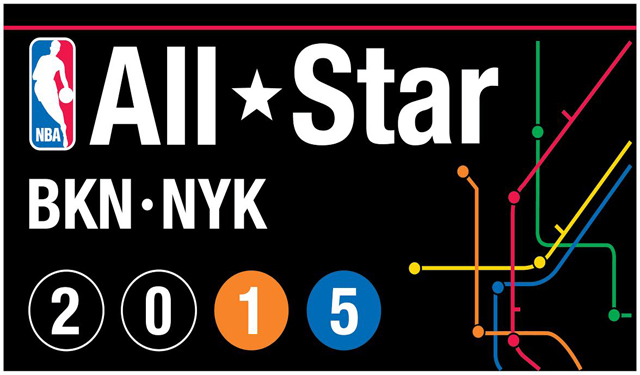 The NBA has announced the reserves for the 2015 All-Star Game, as voted on by the coaches of each conference. The starters for the game were announced last Thursday with John Wall, Kyle Lowry, LeBron James, Carmelo Anthony, and Pau Gasol getting the votes for the Eastern Conference. Stephen Curry, Kobe Bryant, Blake Griffin, Anthony Davis, and Marc Gasol were named the starters for the West.
Let's take a look at who the coaches selected to be All-Star reserves:
 
Eastern Conference
 
 
 
 

What a difference a season makes for Chicago Bulls' wing Jimmy Butler. In 2013-14, Butler had a horrendous time trying to make shots on a battered Bulls team, as he battled a turf toe injury that just wouldn't go away. Butler ended up averaging a career-high 13.1 points but shot just 39.7 percent from the field and 28.3 percent from 3-point range. How does he look in a relatively healthy 2014-15 season with healthier teammates? He looks like an All-Star that will get paid this summer when he's a restricted free agent.

Butler has pushed his career-high scoring average to 20.1 points and he's doing it by hitting 45.9 percent of his shots and 34.9 percent of his 3-pointers. This is the kind of shot-making ability Butler showed in his rookie season but with a much higher volume. He's still the best perimeter defender on the Bulls while improving his passing, cutting down on turnovers, and increasing his usage. It's been a phenomenal bounceback season for Butler.

 
 
 
 

Perhaps the questions about whether or not Dwyane Wade was going to be good enough going forward for LeBron James have been answered on both sides of the issue. On whether or not Wade's play moving forward would be so poor that he couldn't possibly be a top guy next to a superstar, Wade has shown that's blasphemy. He's been pretty spectacular when he plays, averaging 21.4 points, 5.4 assists, and 3.8 rebounds while making 48.7 percent of his shots. He's been a willing and better playmaker, much like the days before LeBron James was on the Miami Heat.

Wade is certainly still playing at an All-Star level, hence the selection by the coaches. However, he'll have to be replaced for the All-Star team because of a hamstring issue that will keep him out for a couple of weeks. It's the second time this season he's had a hamstring injury, which is a big reason he's already missed 10 games this season. Maybe he can't be healthy to help enough, but he's still good enough to be a star in this league. 

 
 
 
 

It was too late to influence All-Star reserve voting because the ballots were already in, but Kyrie Irving's 55-point explosion was a nice capper on the first "half" of the season for him. The Cleveland Cavaliers' point guard has been criticized for not being enough of a point guard (whatever that means) but when you're playing alongside LeBron, you defer facilitating duties to him and become much more of a scorer on the floor. He's done that and then some this season, while not being a complete disaster on defense (like he was in the past).

Irving has been a stellar scorer this season, even before the double nickel game. He's averaging 22.1 points on 46.7 percent from the field and a career best 41.3 percent from downtown. It's not quite 50/40/90 for shooting percentages, but the 45/40/85 while averaging at least 22 points is still some pretty good company to be in. Kyrie is currently a part of that company.

 
 
 

Chris Bosh accepted being a center for the Miami Heat years ago, and even with their transition into a new era of basketball, he's still playing the man in the middle for them. He's just doing it now on that five-year, $118 million contract and he's justifying that deal too. The averages of 21.3 points, 7.5 rebounds, and 2.1 assists won't blow you away, but the coaches clearly recognize his impact on a game plan when you're trying to figure out how to beat the Heat on any given regular season night.

Bosh's team defense is still pretty incredible, and he's done a nice job of trying to keep together a roster that is trying to find its footing in this new era. Erik Spoelstra has been reliant on Bosh keeping things together and not having Wade in the lineup all the time has really tested that resolve. Bosh hasn't complained and has been a pretty stoic leader after wins and losses. 

 
 
 
 

The hottest team in the NBA and one of the best stories in the NBA this season has been the Atlanta Hawks. Winners of a franchise record 17 straight games, they've found a way to play great team basketball with beautiful execution on both ends of the floor for the better part of two months now. They've already played their way into Mike Budenholzer being the coach of the Eastern Conference All-Star team, and the rest of the coaches around the league decided it was time to reward the great team play with three All-Stars. 

Paul Millsap was good enough to be a starter if we didn't have fan voting to decide such things. He's been one of the best forwards in the NBA this season, not just relegated to "he's good because he's in the East." He's been one of the league leaders in steals for most of the season, is the Hawks' leading scorer at 17.2 points per game, and is averaging 8.1 rebounds and 3.2 assists as well.

Al Horford beat out big men like Nikola Vucevic, Andre Drummond, and Al Jefferson, not just because of the team's success, but also because he's been one of the best big men in the NBA all season. His offense is solid and he makes 55.0 percent of his shots. His rebounding numbers aren't great, but he makes up for that with moving the ball and exceptional defense all over the floor. He's kind of like the Eastern Conference version of Marc Gasol.

Jeff Teague has had some pretty big competition at the point guard position with Brandon Knight, Kemba Walker, and other guards nipping at the heels of the Eastern Conference reserves. But Teague's brilliance in orchestrating the best team in the East had to be rewarded. His 3-point shooting is lower than you'd like, but that seems like nitpicking his ability to destroy teams with the pick-and-roll. Perhaps, Kyle Korver can join them as Wade's injury replacement and give the Hawks four All-Stars.

 
 
Western Conference
 
 
 
 

Houston Rockets' star James Harden has been an MVP candidate for this entire season as his team tries to improve off last year's nice step forward. While Dwight Howard has been in and out of the lineup and the Rockets have tried to implement young role players and wings like Corey Brewer and Josh Smith midseason, Harden has been plugging away as the top scorer in the NBA. He's averaging a league best 27.3 points and he's averaging career highs in assists (6.8), rebounds (5.6), and steals (2.0). His defense isn't great, but he's no longer the perpetually disinterested narcoleptic on that end of the floor.

A lot of people have focused on his comments about the Golden State Warriors recently and the Rockets' four losses against the Bay Area power, but that shouldn't diminish how we look at Harden's play. He's been superb in leading this team to a better mixture of offense and defense, after they were picked apart so easily in the first round of the playoffs last season. The Western Conference is an impossible battlefield once again, but Harden's play has to make you feel like we'll get a better showing this coming postseason. Is it enough to make him the MVP? Maybe not but he's in the conversation.

 
 
 
 

Who knows if Tim Duncan even wants to be at the All-Star Game this year when he could be spending time with his family and resting his body? But the San Antonio Spurs' legend certainly is deserving of his 15th All-Star selection. He's a perfect example of why judging someone's All-Star candidacy on scoring average is a poor decision. Duncan could be scoring 20-25 points per game if he or the Spurs wanted him to, but he's still willing to sacrifice personal statistical measurements for the ultimate goal of winning another title.

Duncan is averaging 14.7 points, 10.1 rebounds, 3.1 assists, and 2.0 blocks as he anchors a top 15 offense and a top 4 defense in the NBA. The Spurs haven't blown away the competition but they continue to keep getting better as the season moves along. Duncan has only missed five games so far and he seems to turn up the intensity when his team needs to pull out a late game victory. He's older, his numbers are lower, but his game is still worthy of being rewarded by the coaches here.  

 
 
 
 

The Golden State Warriors are the best team in the NBA right now and they're getting a second All-Star to show for it. Klay Thompson is more than deserving too. Steve Kerr and the Warriors' front office took a big risk this summer by refusing to part with Thompson in a potential deal for Kevin Love. That gamble has been rewarded and then some with Thompson's improved play. It started with his stint on Team USA this summer and hasn't missed a beat since those exhibition games. The 37-point quarter against the Kings was a nice reminder to look at the great season Klay has had. 

Thompson is averaging a career best 23.0 points on 48.1 percent from the field and an absurd 45.6 percent from 3-point range. He's also giving 3.0 assists per game and grabbing 3.6 rebounds. Everything he was subpar at last season, he's much better. He was a good on-ball defender but a lost help defender. That's not a problem anymore. He was a hesitant or unwilling passer but has curbed that as well, often finding teammates with the extra pass. And he can attack off the dribble and score around the rim. 

 
 
 
 

The Western Conference is full of about 16 or 17 deserving All-Stars and the guard position is insanely competitive. That didn't stop the coaches from giving Los Angeles Clippers' maestro Chris Paul the nod once again. And he's incredibly deserving too. Even a decline in Paul's numbers leave him with an impressive stat line for the season: 17.5 points, 9.7 assists, 4.7 rebounds, 1.9 steals, and only 2.2 turnovers. Nobody directs the game at that level while minimizing risk like Paul does and he's doing it for a team that doesn't have the benefit of a competent backup point guard this season.

Paul has done a great job of giving way to Blake Griffin becoming the main star of this team and his balance of knowing when to facilitate and when to take over will help carry them as far as they can possibly go this postseason. He needs to be better at the end of games because that's fallen off since last season, but he's still one of the top point guards in the NBA and one of the best players overall. 

 
 
 
 

Once again the Portland Trail Blazers are one of the top teams in the league heading into the All-Star break and once again it's been fueled by this ridiculous duo of LaMarcus Aldridge and Damian Lillard. Unfortunately for Lillard, he's not in just yet (injury replacement still possible). Aldridge has been the leader on both ends of the floor for the Blazers. His offense is a magnetic force for defenses and his defense inside has helped the Blazers survive a big loss in Robin Lopez.

Aldridge is putting off surgery to repair a torn thumb ligament to continue leading the Blazers toward a top 4 seed in the West, so we don't know if he'll take the honor but sit out the All-Star Game. If he does, that could lead to getting some more deserving All-Stars named. For the second straight year, Aldridge is averaging a double-double (23.6 points, 10.1 rebounds) and he's starting to become a real 3-point threat. In his first eight seasons, Aldridge made 24-of-116 (20.6 percent) 3-pointers. This season, he's 23-of-45 (55.0 percent) from 3. What can't he do?

 
 
 
 

Perhaps you think they missed too much time and the Oklahoma City Thunder not currently being in the playoffs in the West should keep them from having multiple (or any) All-Stars in 2015, but the coaches don't agree. Kevin Durant, despite playing just 21 of 46 games, is still one of the biggest basketball stars in the NBA and someone the coaches don't take from granted. When Durant has played, he's averaged 25.6 points, 6.7 rebounds, and 4.1 assists while making 51.9 percent from the field, 39.3 percent from 3, and 85.8 percent from the line. Games played don't stop him from being one of the must-have stars in All-Star weekend.

As for Westbrook, he's playing at a level we haven't seen from him. He's been one of the 10 best players in the NBA for a couple years now, but his value has never been higher with him on the court. He's putting up career highs in points (25.2), rebounds (5.9), and steals (league-leading 2.3). And that "he's not a real point guard" thing? He's giving 7.5 assists per game, which sounds like a point guard to me. He has the highest PER of his career and the Thunder's offense is 8.3 points per 100 possessions worse when he's not playing. 

 
CBS Sports HQ Daily Newsletter
Get the best highlights and stories - yeah, just the good stuff handpicked by our team to start your day.
Please check the opt-in box to acknowledge that you would like to subscribe.
Thanks for signing up!
Keep an eye on your inbox for the latest sports news.
Sorry!
There was an error processing your subscription.
Ingram, Paul and Rondo were involved in a major scuffle at the end of the Rockets-Lakers g...

There are 10 games on the schedule Saturday night with a number of expected playoff contenders...

Kevin Knox couldn't put weight on his left ankle as he left the game
SportsLine's Mike McClure, a DFS pro with almost $2M in winnings, gives optimal lineup adv...

The NBA is still reportedly hoping the new agreement with the NBPA will allow the new limit...

Rockets vs. Lakers should be an entertaining game between two highly flawed teams