NBA can buy back Bucks if no new arena construction by Nov. 2017
The NBA will have the option to buy back the Milwaukee Bucks from their new owners if there isn't construction for a new arena by November of 2017.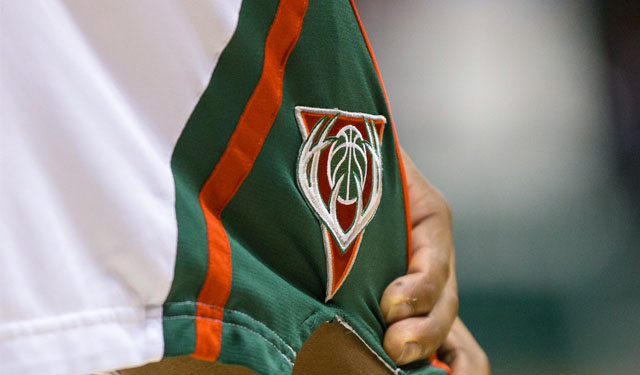 More Playoffs: Schedule | Threat Matrix | Previews: East | West | Picks
Senator Herb Kohl was very adamant that when he sold the Milwaukee Bucks to their next ownership group, the team was going to be kept in Milwaukee for this Bucks' fan base. The latest ownership group headed by Wesley Edens and Mark Lasry purchased the Bucks' franchise from Kohl for $550 million, promising to keep the Bucks in Milwaukee. Part of the money was put toward a new arena that will replace the Bradley Center.
According to Brian Windhorst and Marc Stein of ESPN.com, there is a clause in the purchase deal for the Bucks that will help ensure everything is done to keep the Bucks in Milwaukee. If construction on a new arena isn't started by November of 2017, the league will have the right to buy back the franchise from the new owners. The buy back purchase price would be $575 million.
The NBA has the right to buy back the Milwaukee Bucks from incoming owners Wesley Edens and Mark Lasry if a deal to a bring a new arena to the city is not in place by November 2017, according to sources briefed on the situation.

Sources told ESPN.com that the sale agreement announced last week to transfer the Bucks from longtime owner Herb Kohl to Edens and Lasry for a purchase price of $550 million includes a provision that allows the league to buy back the team for $575 million if construction on a new building in Milwaukee is not underway by the deadline.

Although one source said Monday that the league would likely only take that step if it didn't see "significant progress" toward a new arena in Milwaukee by then, this provision ensures that the NBA would control the fate of the franchise from that point as opposed to Edens and Lasry.
This isn't a threat so much as a checks-and-balance measure by Kohl and the league to make sure we don't see another situation like what happened with the Seattle SuperSonics and their eventual move to becoming the Oklahoma City Thunder. Clay Bennett purchased the team and when a new arena fell apart in Seattle, he quickly moved the team back to his hometown in Oklahoma City.
It's a nice gesture by all parties involved to show the people of Milwaukee the league wants to keep the team there.
Irving has requested a trade away from the Cavaliers

The Lakers made a strong push for Rose, but he would have been a backup in Los Angeles

The small forward spent last season with the Sacramento Kings
Knight still has three years left on his five-year, $70 million contract

The Golden State forward is accused of assault, battery and making misleading statements

The Nets get their shooter a year later, and the Blazers reportedly will waive Nicholson