NBA Trade Rumor: Kenneth Faried to the Knicks?
The Knicks are reportedly trying to re-engage the Nuggets in a Iman Shumpert-for-Kenneth Faried deal.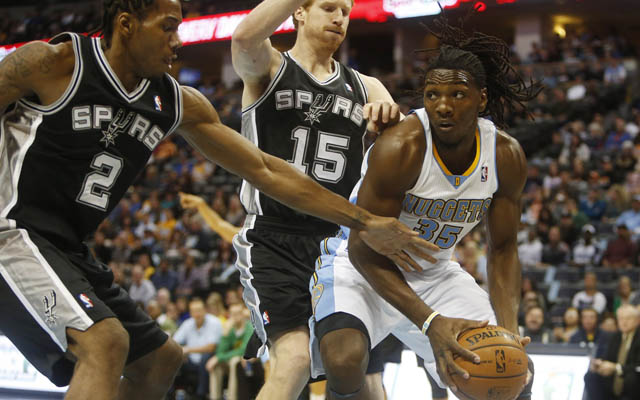 The Knicks and Nuggets have worked trade deadline blockbusters before, and they could be chatting about another one. 
According to ESPN.com, the Knicks are attempting to re-engage the Nuggets in a deal with a framework that would including sending Kenneth Faried to New York in exchange for Iman Shumpert. 
This a deal that was rumored in November as well, but obviously never materialized. 
But with the trade deadline on Feb. 20 and both teams looking to take full advantage of their present assets. Faried is signed through next season, and then will be a restricted free agent. Shumpert is in the same situation. 
The Knicks are in desperate need of premier frontcourt depth, as they've been beat up badly, and quite frankly, don't have much talent. Faried would be precisely the kind of high energy player that could fit nicely alongside Tyson Chandler. 
Shumpert is a solid wing defender that could slide into a bit of a poor man's Andre Iguodala role for the Nuggets, hitting 3s and checking the opposing team's best perimeter player. 
Definitely a rumor to keep an eye on over the next week.
Two of the league's young, up-and-coming squads will square off on Tuesday in Minneapolis

Kawhi Leonard is set to make his season debut for the Spurs

Lonzo Ball will make his Madison Square Garden debut
Leonard, who hasn't played this season due to a quad injury, may return with more skills than...

James, who adjusted his shooting mechanics, is on par with Steph Curry's all-time great 2015-16...

Jordan Bell had himself a night against Portland