NBPA suggests players structure contracts to protect against lockout
The interim head of the NBPA e-mailed players and agents to tell them to take 18-month payment schedules because of a potential lockout.
• 1 min read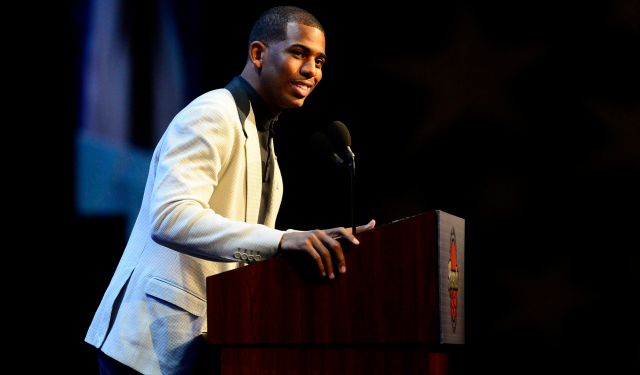 More Offseason Analysis: Coaching changes, news | Free Agency | Draft
NBPA acting executive director Ron Klempner e-mailed all NBA players and agents to advise them to take an 18-month payment schedule because of the possibility of a lockout after the 2016-2017 season, as first reported by Scott Soshnick of Bloomberg. Ken Berger of CBSSports.com has obtained a copy of the memo.
Some of you may recall a rule inserted into the new collective bargaining allowing a player to receive his salary over 18 months (36 bi-monthly payments) instead of over the usual 6 or 12 months.  As we advised the group at an agent seminar this week, we suggest that you consider including this provision in any multi-year contract you negotiate, specifically for the 2016-17 season. Both the players and owners are able to opt out of the Collective Bargaining Agreement following the 2016-17 season. An 18-month payment schedule for 2016-17 will allow a player to continue receiving paychecks throughout the 2017-18 season, even if the players are locked out that season. As we have learned in the past, the owners have made provisions with the TV networks to continue to receive rights fees throughout a work stoppage, and there is no reason the players should not make every effort to take the same precaution.
Ugh. As we all are deep in free agency, and thinking about the best draft class in years, this is a stark reminder that another work stoppage might be around the corner. No one wants to relive the last lockout, but it's smart for the players to prepare for what could happen. 
We've got all the scores, top plays and news from a busy NBA Friday

Our advanced computer model simulated Saturday's Magic vs. 76ers game 10,000 times

Several playoff contenders could use the services of Ilyasova, who's nearing a buyout agre...
Durant says he probably wouldn't have gone to college because he 'needed the money'

Ball, who has missed the last 15 games with a sprained MCL, will be on a minutes restricti...

Larry Hartstein is in the midst of his best run of the season and released a pick for Mavericks...