Neurologist testifies Donald Sterling 'likely' has Alzheimer's
Banned Clippers owner facing lawsuit to sell team to Seattle owner.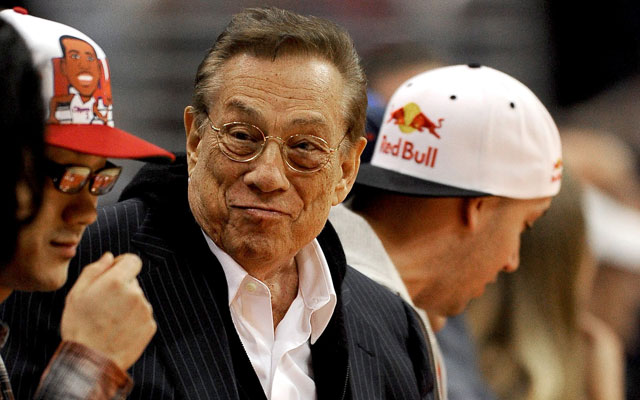 More: Sterling banned for life | Latest updates | NBA news
The Donald Sterling vs. Shelly Sterling trial kicked off Monday in Los Angeles, and on the opening day, a neurologist testified that based off her examination of Donald Sterling, the former Clippers owner "likely" has Alzheimer's disease. From CBS News: 
Dr. Meril Sue Platzer testified that she was hired by Sterling's wife, Shelly, to evaluate him and made the diagnosis based on imaging tests and a two-hour interview at his home with his wife and an attorney present.

"After it was over," she said. "I told him and Mrs. Sterling that he probably has Alzheimer's."

"What was his reaction?" asked Pierce O'Donnell, an attorney for Sterling's wife.

"I'm hungry. I want to eat," Platzer said.
via Doctor testifies Donald Sterling likely has Alzheimer's - CBS News.
Donald Sterling is suing to prevent the sale of the team by his estranged wife to Seattle businessman Steve Ballmer. The sale is contingent on the results of this lawsuit, but it could stretch beyond the NBA's deadline of July 15, after which Ballmer's offer expires and the league will vote whether to terminate ownership of the team by the Sterlings. 
The NBA banned Donald Sterling for life following the public release of recorded conversations, including racist remarks which he later admitted to. His wife later sold the team under the assertion that Donald Sterling is mentally incapable of executive decision-making over their majority share, which is what Donald Sterling's lawyers are contesting. Platzer testified that she was not aware at the time of the examination that her assessment was in connection with the sale of the Clippers. 
For more on the Clippers saga, click here for more coverage from CBS News. 
A report last week indicated Charlotte is looking to move Walker, along with one of its hefty...

Barea responds by claiming that none of Wall's teammates like him; the Wizards continue to...

Cousins finished with 44 points, 24 rebounds, and 10 assists
Love left Saturday's game, which the Cavs lost 148-124, due to illness

Kidd was fired by the Bucks on Monday afternoon

We've got all the scores, highlights and news from an NBA Monday