Nick Young will opt out, wants to return to Lakers on multi-year deal
Lakers shooting guard Nick Young would potentially give his current team a hometown discount, but he will opt out and see what they offer and who they hire as head coach.
• 1 min read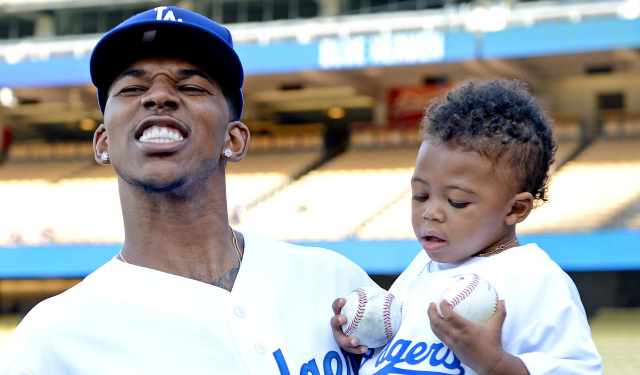 More Offseason Analysis: Coaching changes, news | Free Agency | Draft
Los Angeles Lakers shooting guard Nick Young intends to opt out of his minimum-salary contract for next season and become a free agent, but his first choice is to return on a multi-year deal, via the Los Angeles Daily News' Mark Medina:
"Just more years. I believe I deserve more," Young said Wednesday in an interview with this newspaper. "That's up to my agent to do that for me. The Lakers are home, but things could happen. With free agency this year, it's going to be crazy to see."

…

Young did not outline what dollar figure he wanted, though he joked he told Lakers general manager Mitch Kupchak that he needs "two years at $50 million to come back." The Lakers signed Bryant for the next two years worth $48.5 million. Young sounded serious about considering a hometown discount.

"It depends how much the discount is," Young said. "But as a player, everyone wants a place they feel comfortable at. I feel comfortable in L.A. But I can't keep taking these discounts. I need a raise a little bit. But if it's for the right cost and they're bringing in players and I fit into the rotation, then I'll probably take a pay cut."
Young added that he would be fine with playing the sixth-man role with Kobe Bryant returning to the court, but he wants to see who the Lakers hire as head coach. Under Mike D'Antoni, Young averaged a team-high 17.9 points per game last season, shooting 43.5 percent from the field and 38.6 percent from the three-point line.
Before signing with Los Angeles last summer, Young went to the Philadelphia 76ers on a one-year deal in 2012, so it's understandable that he'd want a longer contract this time around.
He also told Medina he's on his way to London to model in a fashion show this weekend.
The inaugural BIG3 season comes to a close Sunday with the championship game

Thomas was traded to Cleveland yet some fans are taking it out on him ... and his jerseys

The Celtics dealt the No. 1 pick to Cleveland as part of the Kyrie Irving-Isaiah Thomas tr...
Thompson was rumored to have been a point of discussion with the Cavs regarding Kyrie Irvi...

What the Celtics and Cavs look like after the Eastern Conference powers swap point men

Simmons was the No. 1 pick in the 2016 NBA Draft but did not play last season