Oddsmakers put Rockets at 10-1 after landing Dwight Howard
Bovada.lv releases updated odds after Dwight Howard agreed to sign with the Houston Rockets Friday.
Bovada.lv released updated odds for the 2014 NBA chamionship Friday night after Dwight Howard chose the Houston Rockets as his newest team. No surprise, the Heat and Thunder remain where they were at season's end, while the Rockets moved into a tie for third along with the Bulls and Clippers at 10-1. 
The Lakers plumetted after losing Howard, going from 20-1 on June 21st, to 25-1 on June 28th and now all the way down to 40-1.
Oddly enough, the Pacers haven't moved up considerably, only going up from 16-1 to 15-1. The Spurs moved from 17-1 on June 21st to 11-1 on June 28th. They were unaffected by Dwight Howard landing in their division.
The Suns and Magic remain tied for the worst odds at 300-1.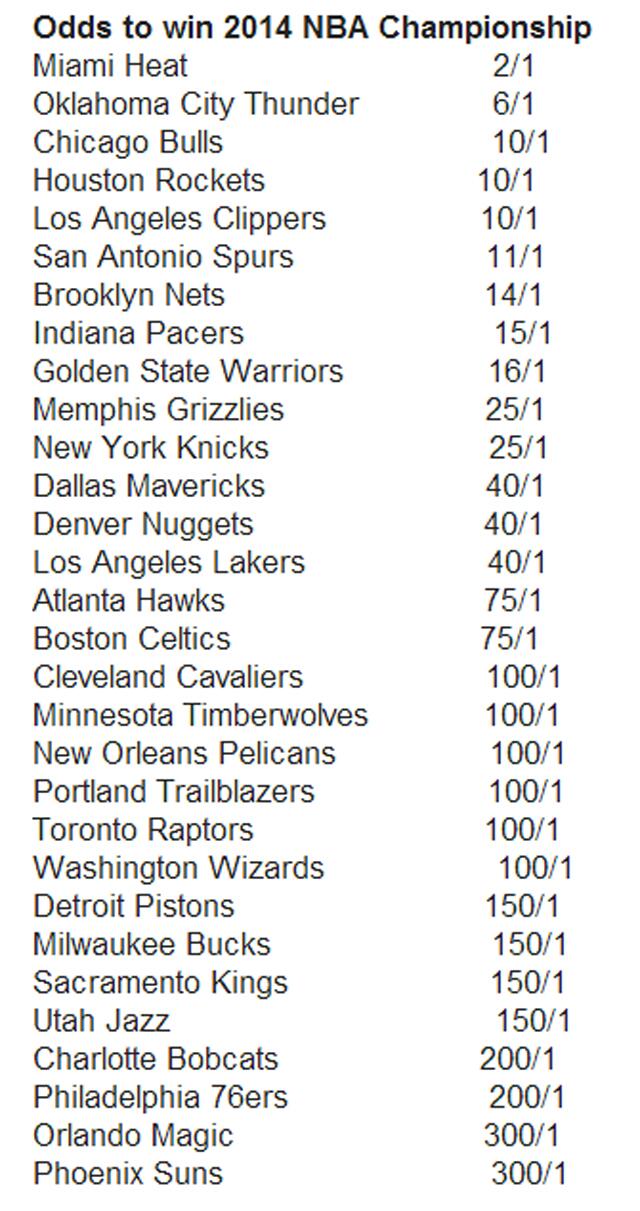 Once again the Jazz will be without Rudy Gobert due to injury. How will they fare?

Lorenzen Wright's ex-wife has been charged with his 2010 murder

Hayward, free of his walking boot as of Wednesday, says his mind is open to a return before...
The former Knicks star returns to New York for the first time since joining the Thunder

Former longtime Knick Carmelo Anthony makes his return to New York

Mirotic and Portis combined for 49 points as the Bulls won their fifth straight game, beating...