Offseason Report: New Orleans Pelicans
The Pelicans traded for Jrue Holiday and signed Tyreke Evans. Will they be better? Worse? What's going on down there?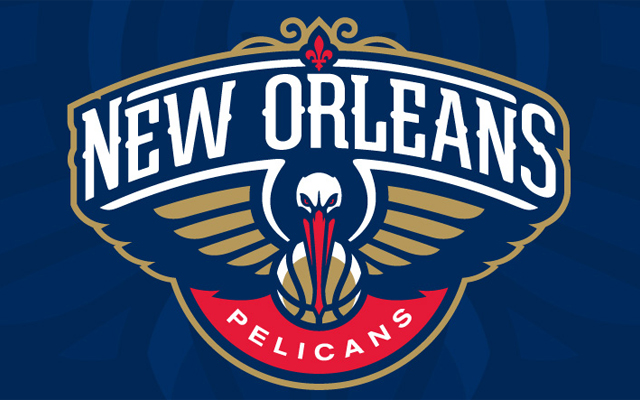 Over the next month, CBSSports.com's Eye On Basketball will take a team-by-team look at the 2013 NBA offseason. We continue with the New Orleans Pelicans.
How they finished 2013
Certainly not ideal, but by no means a disaster.
OK, the playoff talk was a pipedream. Fans should have seen that very early on. But the Pelicans, then the Hornets, were by no means a disaster. They did what they needed to, which was show where the strengths and weaknesses were, show that when healthy, Eric Gordon can still produce, that Anthony Davis is the monster that was expected, that the team needed a new core of defensive players.
They struggled fiercely on the defensive end, which drove Monty Williams crazy. Gordon did have health issues, and for half the year looked like he was still feuding with the organization over the decision to match his offer sheet in restricted free agency. But when he played, he was great at times.
Grievis Vasquez was better than expected, but showed severe flaws as a starting point guard defensively. Al Farouq Aminu looked promising, but too raw offensively.
In a lot of ways they were kind of where they were expected to be. A rebuilding team that was nowhere near a finished product.
Offseason needs
They needed to figure out whether Greivis Vasquez was a starter or not. They needed to establish what their long-term solutions for a frontcourt logjam would be. They could use a small forwards solution of some kind. They also needed to come up with some set of players who could consistently defend.
And they needed to find a polite, quiet way to bury Austin Rivers for a while and let him simmmer.
Maybe their biggest undertaking though, was integrating their new name and brand, the Pelicans, and getting writers like me to stop calling them the Hornets, which I did as recently as the email saying I was writing this piece. So there's that.
The Draft
And here's where things got nuts.
So there the Pelicans were at No.6. And the pick came down, Nerlens Noel. There was much rejoicing in the streets. Anthony Davis and Noel! Two U2-plane-long wingspans under the age of 22 to destroy shots for years! A new twin towers in New Orleans! Pelican wings for days!
But then the trade. They weren't getting Noel. They were getting... Jrue Holiday?
And chaos broke loose. The Pelicans traded the No. 6 pick, Nerlens Noel, and a 2014 first-round pick (top-three protected) to Philadelphia for Holiday. It was the sacrifice of the mightly concept of upside for the sure thing, an All-Star caliber point guard. And make no mistake, Holiday's All-Star inclusion was legit.
Holiday gives them a long-term solution at point guard without the defensive issues of Vasquez. Holiday may be the best defensive point guard in the league and took huge leaps forward last year offensively. He's not a superstar, but he is a star, and he fits very well with Gordon. You saw an immediate change in Gordon's attitude after that trade.
So that was draft night. They also picked up Jeff Withey from the Blazers... when they traded Robin Lopez. Withey is a player you have to see if he contributes in a regular season setting to know if he's any good at the NBA level. The Pelicans also acquired Pierre Jackson out of Baylor, but he's headed overseas.
Free agency and trades
So the Holiday move was their big shocking move. But that wasn't the only voltage they were handing out. The Pelicans surprised everyone by getting involved early and heavy with the pursuit of Tyreke Evans, eventually signing him to a massive offer sheet which the Kings did not match, accepting a sign-and-trade where they got Vasquez.
So you have Jrue Holiday, starter, Eric Gordon, starter, and Tyreke Evans, starter. Do you play him at the 3? Do you bring him off the bench? That's the idea, with Evans in a sixth man role, but that's a lot of money to spend on a sixth man. You can play all three together, but you can also use Evans as the primary ball-handler. On one hand, it's extremely versatile in concept. On the other, it can be extremely convoluted in a practical sense. Making this work will be Monty Williams' biggest challenge next season.
The Pelicans also brought back Al-Farouq Aminu who showed a lot on both ends last season and was quietly a very promising player.
New Orleans snagged Greg Stiemsma on the cheap, giving them one veteran center left who can play, and Anthony Morrow, giving them a super-shooter on the cheap. Two smart signings with a loaded team up front to add depth.
Overall grade and accomplishments: B
This could be an A+, it could be an F. That's true for all NBA teams' offseasons, but it's even more pronounced with New Orleans. The Holiday trade was a big gamble. The Evans signing, gamble. Trading Vasquez and Lopez? Gamble gamble. They're banking everything on a very unorthodox lineup and hoping to find lightning in a bottle. If they can defend, it'll look like a great summer. If they can't, then it's a logjammed mess.
So instead we'll go B. The Pelicans got talent. Does it fit? It can, but it's going to take bold vision and dedication from both the coaching staff and the young players developing.
The Pelicans have placed their bet. We'll see if they land somewhere promising or find themselves lost at sea.
Westbrook's late layup gave the Thunder a 109-108 victory

LeBron became the seventh player in league history to reach the milestone

There were a few things that stood out from Tuesday's All-Star selections
Here are three players from each conference who had legitimate claims to make the game

LeBron achieved the milestone in the first quarter Tuesday

Here are the full lineups for the 2018 NBA All-Star Game