Pacers shutting down Danny Granger for rest of preseason
The Pacers are going to hold out Danny Granger for the rest of preseason to heal up. Or is it something else?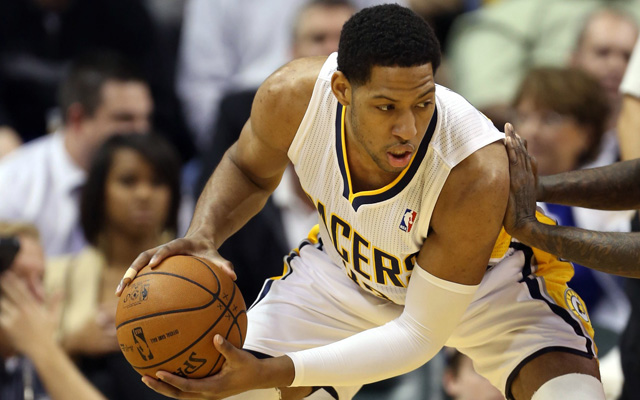 Getting Danny Granger back could potentially be a difference-maker this season for the Pacers. After missing most of last season because of patellar tendinitis, he had returned for the Pacers and performed quite decently so far in preseason. 
But now he's out again, though the timetable appears to be far less significant this time around. 
The team announced Monday Granger would miss the remainder of the team's preseason schedule as he recovers from a slight calf strain suffered against the Bulls on Friday.
The Pacers played basically all of last season without the former All-Star and because of it, a door was opened for Paul George to blossom. Now with Granger back, there's a lot of questions whether or not they can play together and how Granger fits within the rotation. 
Or, there's the other obvious option: You trade him. But if you want him to have any value on the open market, you kind of need him to be healthy. 
Nerlens Noel is now being represented by Rich Paul of Klutch Sports

Steve Kerr opens up about his back issues and more

OJ Mayo, banned from the NBA for positive drug test, is considering playing overseas
The King? 'LeBron, it turns out, is Aquaman,' or so the account via Dwyane Wade's wife goe...

From Penny to Thunder Dan to Pistol Pete to Agent Zero, guys who would be better in 2017

Griffin said recently he thinks it's more likely that LeBron James goes to New York than L...