Pacers' trouble with Heat trap allow Miami comeback in Game 3
Indiana has issues with Miami's double-teams in the first half that allow a comeback from a double-digit deficit in Game 3.
In Game 3 between the Heat and Pacers, it wasn't exactly beautiful basketball. The idea could be that it was just bad execution, but in reality, it was extremely tough defense. Twelve turnovers for Indiana, 11 turnovers for Miami, eight in the 2nd quarter for the Pacers. But it wasn't just sloppiness. The Pacers countered the Heat's trap extremely effectively in the first quarter but in the second, it wore them down, and that's why Miami's deficit was only four at the half. 
Here you see George Hill dribbling into three defenders. Someone's going to get to his dribble. 
The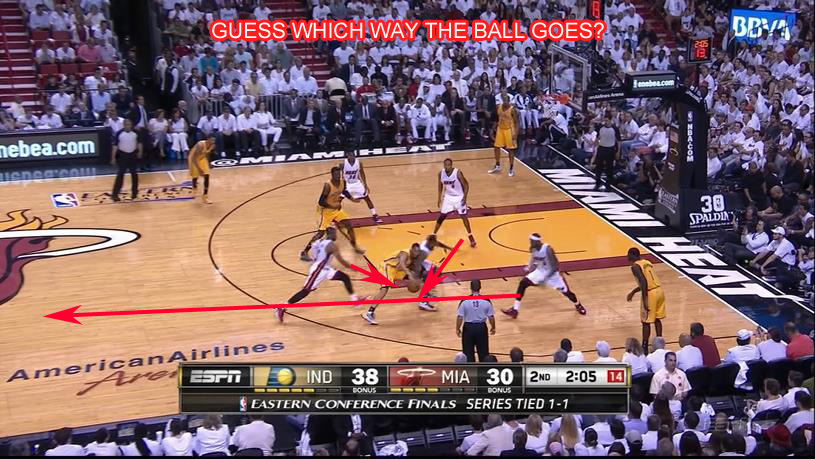 And the result is devastating. 
The Pacers also got caught standing with their dribble picked up, trying to find passing lanes. James doesn't intercept this, but he does force the turnover when West can't get the ball there.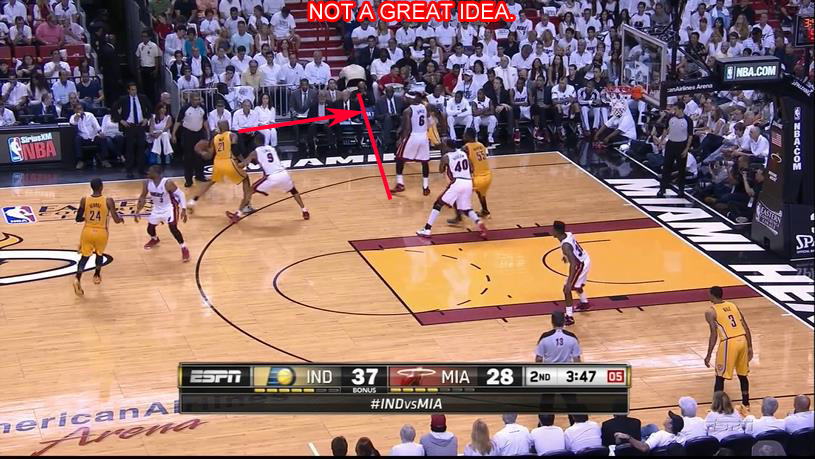 And here the trap deters Lance Stephenson and the result is that Stephenson hesitates, which makes Hibbert hesitate, and he doesn't follow to the rim. Ball goes out of bounds.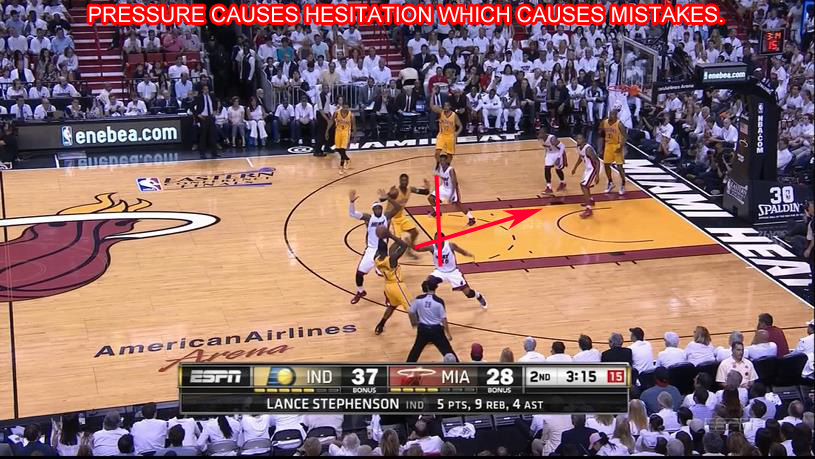 That's how the Heat got back into the game. And avoiding those turnovers and finding ways to counter the trap is where much of this series is being decided. 
Blockbuster deal doesn't change the Thunder's projected finish in the West

The Thunder strike again this offseason, and Knicks, entering a new chapter, also make out...

The Warriors have responded to the White House rescinding their invitation
Carmelo Anthony has to change his game in Oklahoma City

Thunder were 66/1 to win the title back in June

The Kristaps Porzingis era begins as New York sheds its only superstar