Pat Riley releases statement on LeBron James' opt-out
Heat president Pat Riley said that he expected LeBron James to hit free agency.
• 1 min read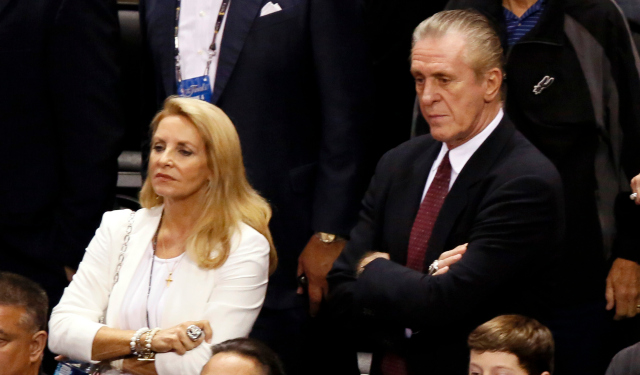 More Offseason Analysis: Coaching changes, news | Free Agency | Draft
Miami Heat president Pat Riley released a statement on Tuesday, following the news that LeBron James would become a free agent:
"I was informed this morning of his intentions. We fully expected LeBron to opt-out and exercise his free agent rights, so this does not come as a surprise. As I said at the press conference last week, players have a right to free agency and when they have these opportunities, the right to explore their options. The last four seasons have been historic and LeBron James, Dwyane Wade, Chris Bosh and Erik Spoelstra have led the Miami HEAT to one of the most unprecedented runs in the history of the NBA. We look forward to sitting down with LeBron and his representatives and talking about our future together. At the moment, we are preparing for the opportunities in the Draft and Free Agency as we continue with our goal of winning NBA Championships."
First, why does the team insist on spelling it "HEAT" in all official releases? That's just irritating. Second, this makes sense. Opting out always seemed like the most logical route for James to take, even if he fully intends to stay with Miami, and it's smart for Riley to reassure the fans that this is nothing to panic about.
Carry on.
We've got all the scores, highlights and news from all of Sunday's games

The Rockets beat the Warriors 116-108 on Saturday night

The Cavaliers gave up 148 points in their loss Saturday afternoon to the Thunder
Blatt made the comment before coaching in the All-Star Game in Turkey

Is this rock bottom for the Cavaliers because it sure feels like it is

Wade, as he's done so many times in his career, threw it up to LeBron for the thunderous f...