Pelicans announce injury for Pierre, reconstructive facial surgery
The Pelicans say that their mascot Pierre suffered a facial injury in a pickup game, and will have to have reconstructive facial surgery. To fix his hideous appearance.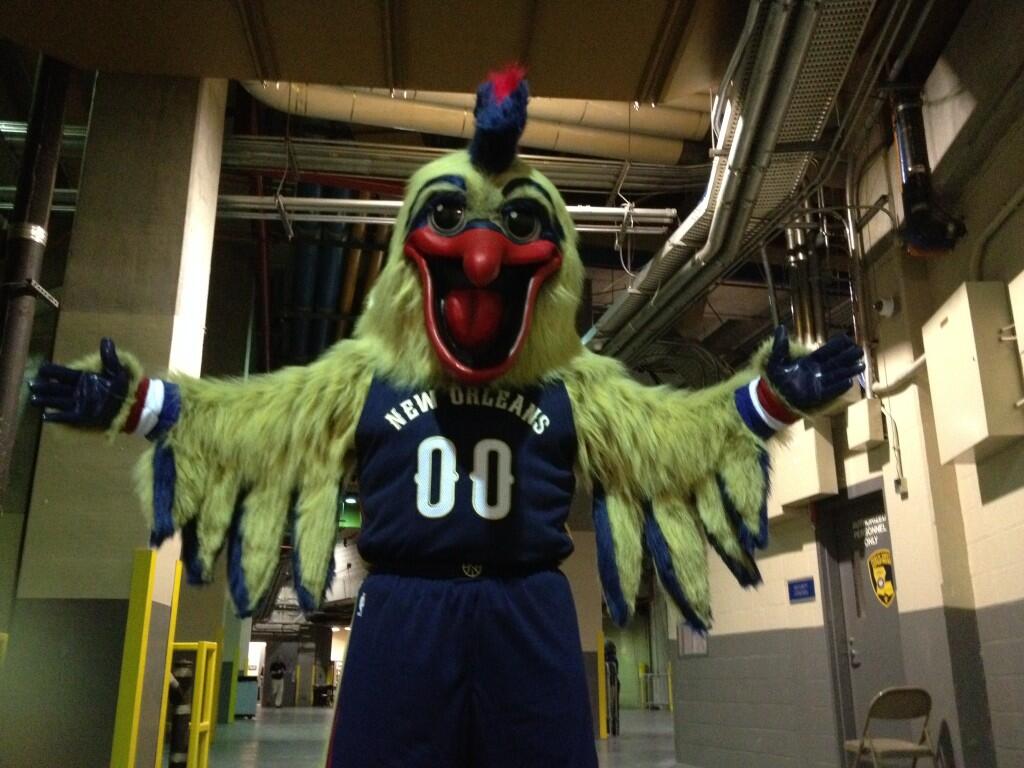 Pierre the Pelican is probably the most unintentionally terrifying mascot in sports. And the disaster of his appearance has become quite the running gag in the league.
But the Pelicans are doing something about it. By announcing Pierre broke his face in a pickup basketball game and will have to have reconstructive facial surgery. From an official team release:
New Orleans Pelicans mascot, Pierre, suffered a broken beak on Saturday, Feb. 8 at the Pelicans Practice Facility during a pickup game of basketball with fellow NBA mascots Grizz (Memphis Grizzlies), Rocky (Denver Nuggets) and Slamson (Sacramento Kings), as well as NFL mascot, Gumbo (New Orleans Saints).

The story of Pierre's injury and recovery will air during halftime on Fox Sports New Orleans' broadcast of the Pelicans' match-up with the Milwaukee Bucks on Wednesday, Feb. 12. Tip-off is slated for 7:00 p.m.

The injury occurred late in the pickup game as Pierre drove to the basket and was fouled by Grizz on the play. He sustained a broken beak after running into the padded stanchion on the goal.

Later today, Pierre will have surgery at Ochsner Medical Center to reconstruct the broken beak. Pelicans Team Physician Dr. Mathew McQueen will perform the surgery.
Get it? They're acting like Pierre is real! Hilarious!
But at least the Pelicans are fixing it. His horrifying appearance has made for some fun jokes, but he's really a terrible looking mascot. I can't imagine a 5-year-old ever wanting to take a picture with that thing. 
And if the surgery doesn't go well and Pierre comes out worse, they can always just slap a Jason mask on him or something. It'll at least be a little less scary than it was before.
Philly and Boston are matching up again after the Sixers' second-half collapse in London

Kris Dunn somehow took a chunk of the Bulls court out with his teeth, but didn't lose any in...

The fallout from the Rockets-Clippers tussle continues; no Clippers were disciplined
DH12 is picked for free throws after a teammate gets ejected. He makes both, and lets Scott...

Bell was injured defending a Robin Lopez dunk and had to be taken off the floor in a wheel...

Trevor Ariza and Gerald Green are reportedly both suspended two games