Pelicans' Ryan Anderson cleared for contact
New Orleans forward Ryan Anderson announced on Instagram that he's been cleared to take contact.
• 1 min read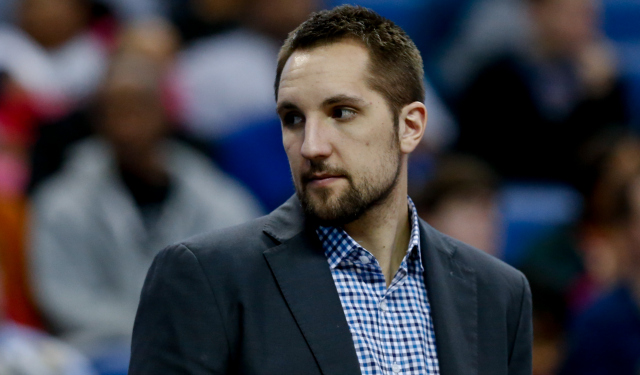 New Orleans Pelicans forward Ryan Anderson has been cleared for contact, he announced on Instagram. He suffered a herniated disc in January and had surgery in April.
"After 8 months out, I can finally play again," he wrote. "Thank you God!"
Here's the accompanying photo:
New Orleans added Omer Asik to its frontline this summer, and the hope is that, if the team stays healthy this time, it can compete for a playoff spot. Anderson is obviously a huge part of what the Pelicans are trying to do, and how he recovers from this will have a major impact on their season. The injury was scary stuff, so it's hard to know how to project his performance. He only played in 22 games last season, but averaged 19.8 points and 6.5 rebounds per game, shooting 41 percent from 3-point range. 
Westbrook's late layup gave the Thunder a 109-108 victory

LeBron became the seventh player in league history to reach the milestone

There were a few things that stood out from Tuesday's All-Star selections
Here are three players from each conference who had legitimate claims to make the game

LeBron achieved the milestone in the first quarter Tuesday

Here are the full lineups for the 2018 NBA All-Star Game