Petition to make Rasheed Wallace Pistons' coach started, ended
An online petition was submitted to the White House to make assistant coach Rasheed Wallace the interim coach of the Detroit Pistons.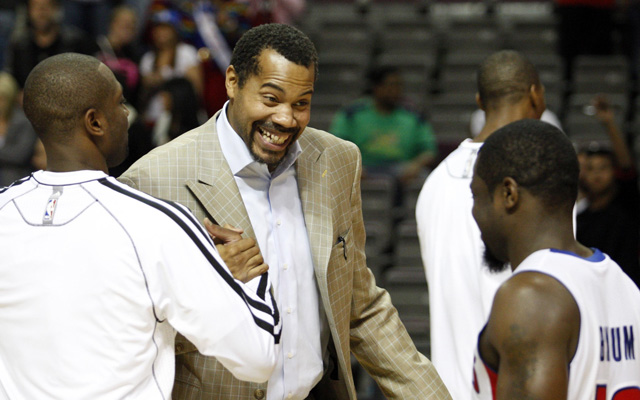 The Detroit Pistons fired Maurice Cheeks on Sunday and immediately, the internet responded how you would hope that it would. It was President John F. Kennedy who said, "Ask not what your country can do for you — ask what you can do for your country." Apparently, asking what you can do for your country in this case is petitioning the White House to make Pistons' assistant coach Rasheed Wallace the new interim coach of the team.
A petition was submitted to the White House, using the White House Petition "We the People" submission form, asking the President to make Wallace the coach of the Pistons for the rest of the 2013-14 season. The petition requires 100,000 online signatures in order to be shown to the president, but sadly it was taken down by the White House. The petition didn't fall under the Moderation Policy set forth on the site. 
The Pistons named assistant Jon Loyer the interim coach after the firing of Cheeks and will be searching for their next full head coach once the 2013-14 season is finished. That doesn't mean you still can't petition the White House to make Wallace the interim coach. It's kind of like when you submit an incorrect fact on Wikipedia. Just keep doing it until they threaten to block your IP address, unless it will get you put on some kind of list.
Otherwise, we'll just have to wait until the offseason for Wallace to get a shot at a coaching job in the NBA.
(H/T - Yardbarker)
Another day, another social media beef for Embiid

We have all the latest scores, highlights and news from Wednesday's NBA games

Thomas spent a day with a 10-year-old girl whose family is also new to Cleveland
Barkley did not hold back with his opinion of the Big Baller Brand patriarch

LaVar Ball also made it clear he thinks his sons are being placed in 'a great situation'

The Thunder are just 12-14 on the season, despite the addition of Paul George and Carmelo...